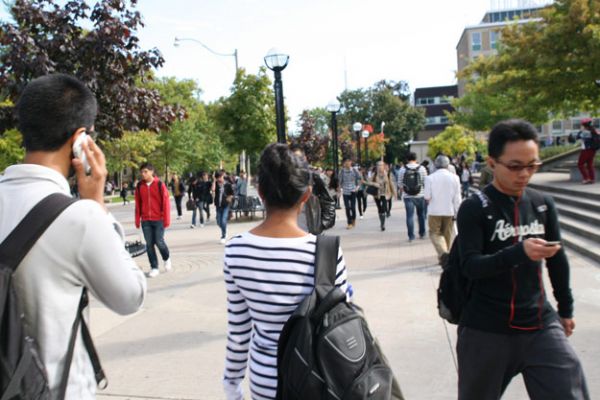 Upcoming test of UT Alert mass messaging system
Add your mobile phone number to make sure you get important University messages
The University of Toronto will be testing its mass messaging system across all three campuses on Thursday, November 19 – and students, faculty and staff are being reminded to log in to the system to update their contact information before the test.
The service allows U of T administrators to send time-sensitive messages via telephone, e-mail and text message within minutes. 
"The safety of our community members is paramount," said Professor Angela Hildyard, vice-president, Human Resources & Equity. "Emergencies are rare at U of T, but the mass messaging system helps get people the information they need. 
"It's an important part of overall campus safety measures."
Geography and travel patterns make emergency messaging at universities particularly complex, Hildyard said.
"Over a hundred thousand people study or work at U of T – and most students and faculty move among different classrooms, labs, libraries and offices throughout the day. This system allows the University to reach people quickly, wherever they are."
Could U of T reach you in the event of an emergency? 
Manage your message settings and update your contact information at http://alert.utoronto.ca