A perfect sunny day for this year's Faculty of Applied Science & Engineering convocation ceremony (photo by Roberta Baker)
Over the past two weeks, more than 12,000 students crossed the stage at Convocation Hall – becoming University of Toronto's newest alumni.
Photographers were on hand for the 29 ceremonies, capturing all of the happy, heartfelt and celebratory moments.
Here's a selection of some of the best photos from this year's spring convocation.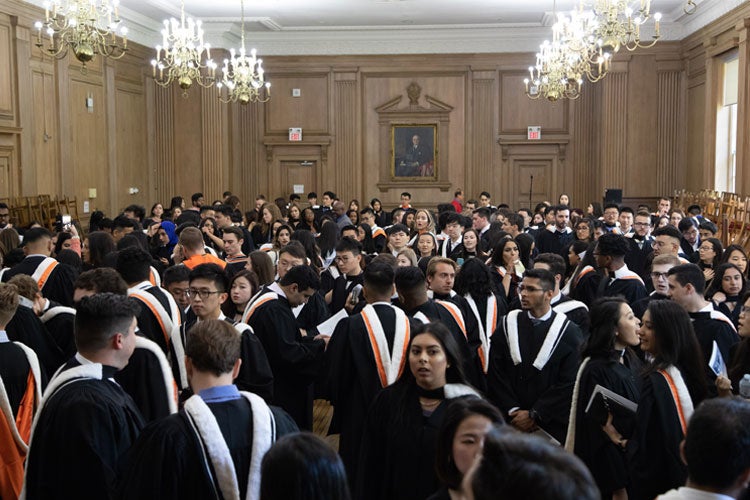 A behind-the-scenes look at graduates before their ceremony – congregating in University College before making their way across King's College Circle to Convocation Hall (photo by Lisa Lightbourn)   

Big smiles from these Munk School of Global Affairs graduates, and, on the right, an enterprising family member gets a front row seat for all the action on King's College Circle (left photo by Dhoui Chang, right photo by Lisa Lightbourn)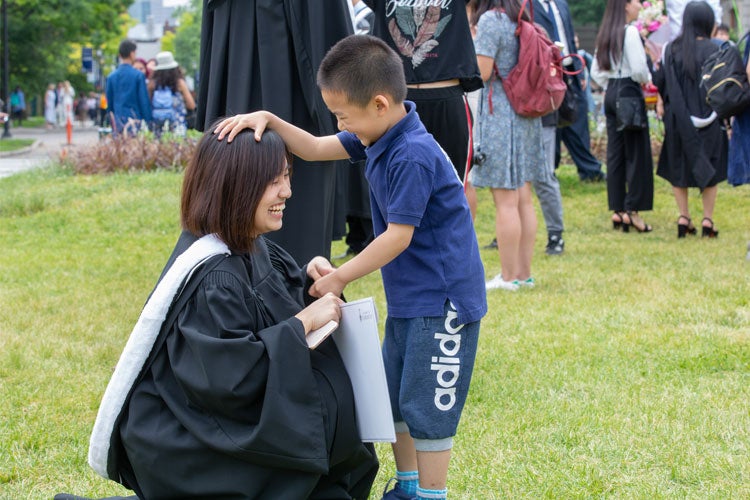 "Congratulations, mom!" – a special moment shared between mother and son (photo by Lisa Lightbourn)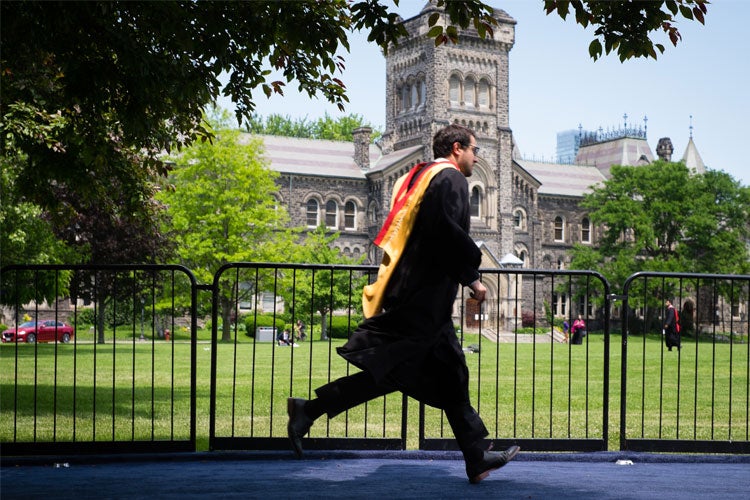 Run, grad, run! Hopefully, this grad got to his ceremony on time (photo by Geoffrey Vendeville)

TFW all that hard work in university pays off (photo by Gary Beechey, BDS Studios)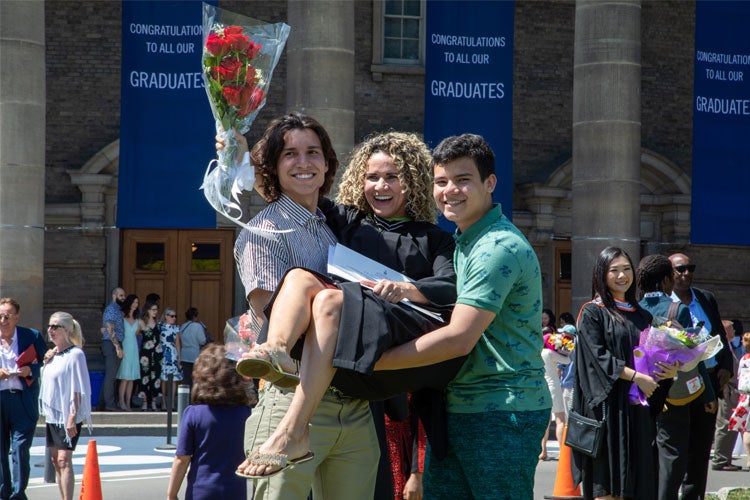 This grad needed a good pick-me-up after her ceremony (photo by Lisa Lightbourn)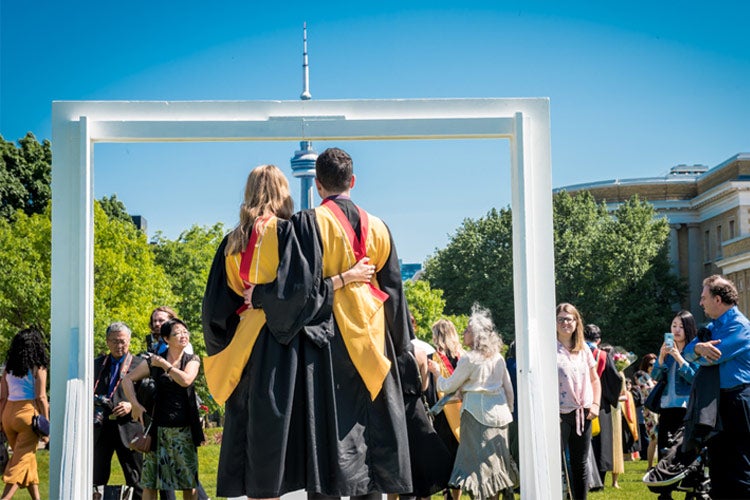 Spring convocation may be over, but exciting opportunities are ahead for the class of 2018 (photo by Lisa Sakulensky)