#UofTGrad18: Meet Wali Shah, spoken word poet, motivational speaker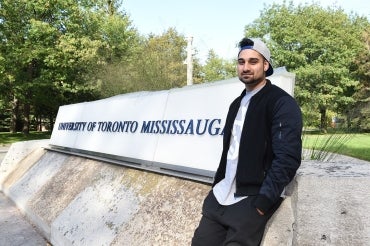 University of Toronto's Wali Shah is a spoken word artist who performed at WeDay in 2014 alongside Selena Gomez and Kendrick Lamar, and is an ambassador for Crime Stoppers International and Bell Let's Talk.
Graduating this year from U of T Mississauga, Shah speaks at schools, empowering youth and raising awareness on issues like anti-bullying, mental health and social change. He's currently the city of Mississauga's poet laureate.
"Poetry was always my outlet," he says. "If I was mad about something, if I was emotional about something, if something really provoked thought in one of the classes that I was taking, I could write a poem about it and just express it. That was the greatest feeling."
UTC