U of T students like Claire Xu add personal touches to their backpacks (photo by Romi Levine)
Backpacks may be a part of the unofficial University of Toronto uniform, but for many students, wedged between textbooks and laptops, are little trinkets and personal items that remind them of life outside of the lecture hall.
Students hanging out at this week's Street Fest graciously allowed U of T News to peer inside their bags to see what personal treasures they're carrying. Here's what we found.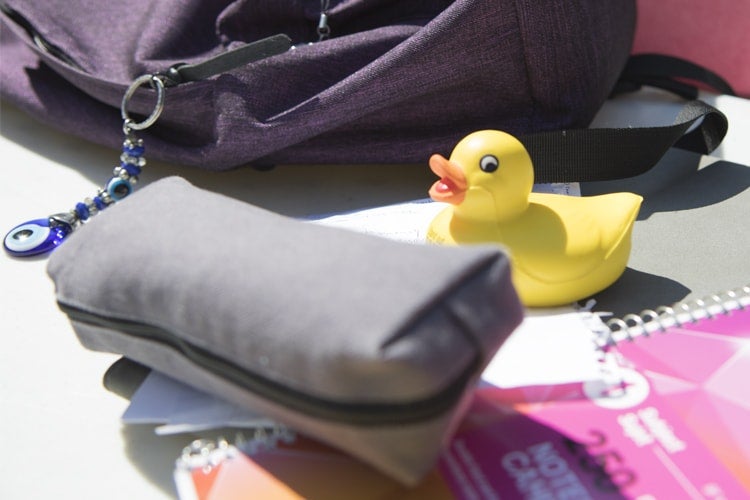 Claire Xu, a first-year math and physics student in the Faculty of Arts & Science, was excited to get a rubber duck-shaped stress toy at Street Fest. But her most precious keepsake hangs from her backpack – it's the evil eye pendant her aunt bought her in Turkey.
"I think it's beautiful," she says.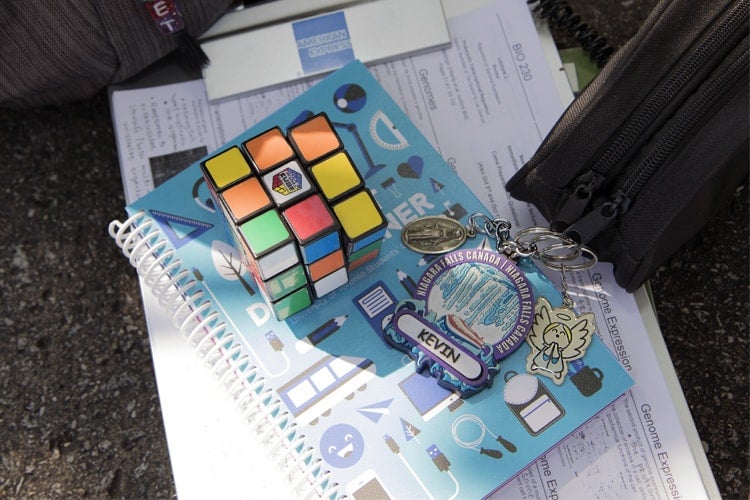 Among the items in second-year neuroscience student Kevin Patel's backpack are a Rubik's Cube and lecture slides from his biology class.
"I went to Niagara Falls for the very first time," he says. That's where he snagged the personalized keychain.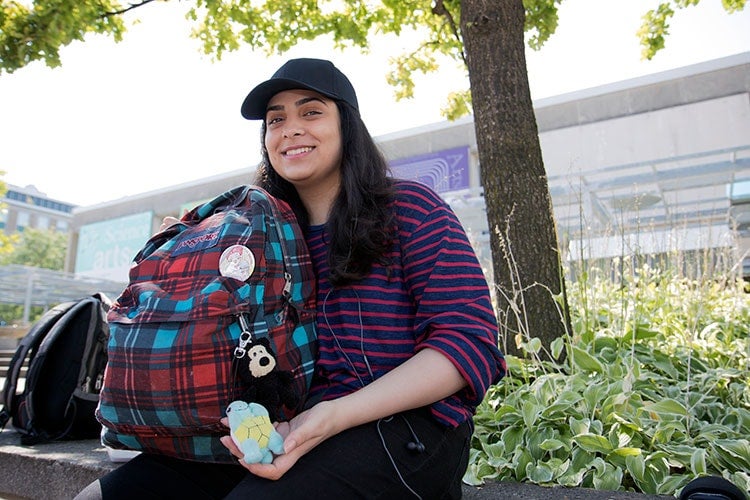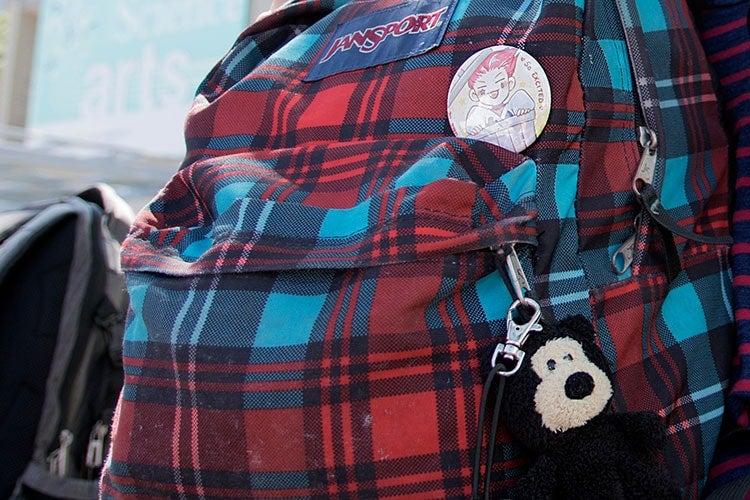 Ayesha Ahmad's most meaningul items are decorating the outside of her backpack.
"This one my mom gave me when I came into middle school," says the third-year biochemistry and pharmacology student, pointing to the small black bear on her bag.
The pin was given to Ahmad by a friend who went to an anime convention.
"This guy is actually a bad guy but they made him really adorable and cute looking," she says.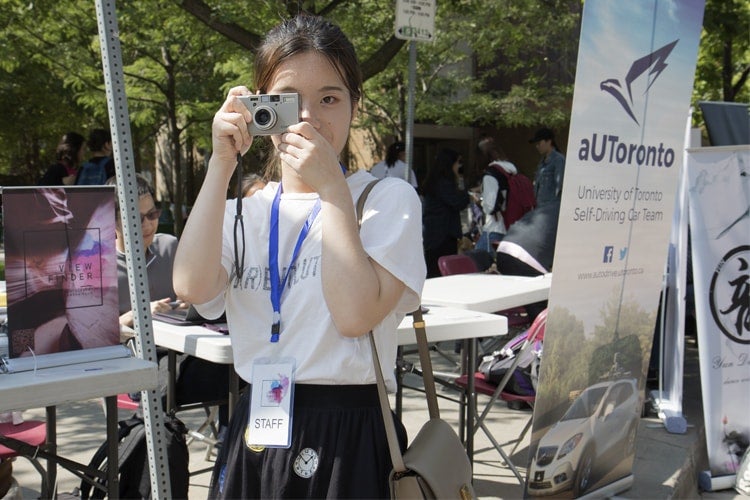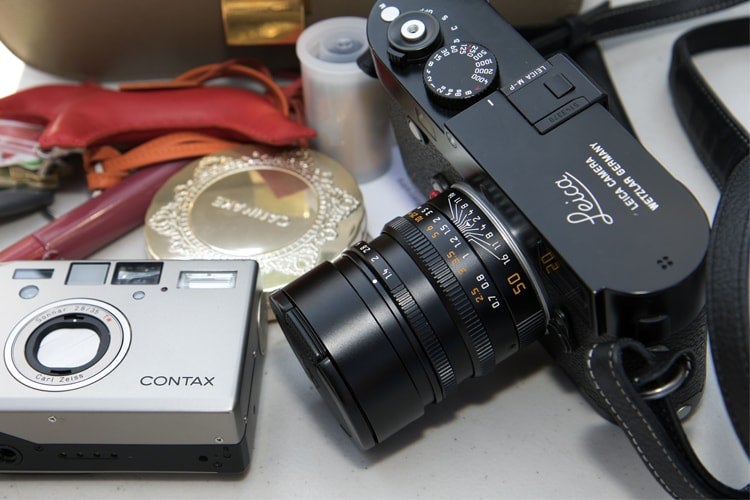 It's no surprise that Leila Yang, a member of the U of T camera club Viewfinder, carries multiple cameras and backup film with her at all times. The impressive feat is that she fit them both in her tiny purse.
Her favourite is the compact Contax camera.
"This is cute and tiny," says the second-year book and media studies student.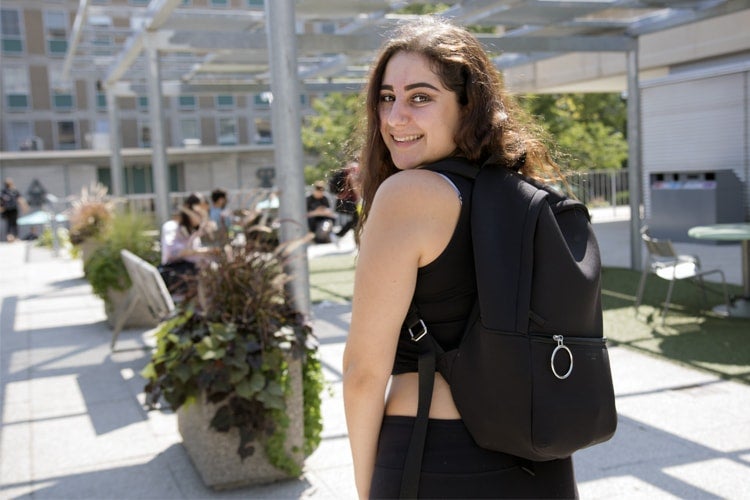 Dionne, a fourth-year Canadian studies student at U of T Mississauga, decided to add some flair to an otherwise boring-looking notebook.
"I thought I would spruce it up a little," she says. "I love reflective, shiny things. That's why it's the metallic duct tape and I love coffee so I found a sticker that says 'I'm not worth a thing before coffee' – and here we are!"
What's in your backpack? Share your pics with us on Twitter and Instagram