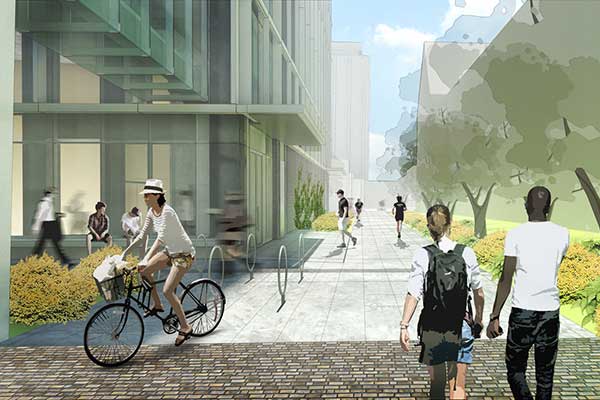 University of Toronto welcomes provincial investment in new centre focused on economic success
The University of Toronto welcomes the $15 million investment by the Ontario government for the new Centre for Engineering Innovation & Entrepreneurship (CEIE).
As stated in the 2016 Ontario Budget introduced on Feb. 25, this investment will support strengthening the Innovation SuperCorridor in Ontario.
This Centre will bring together smart building design and state-of-the-art learning technologies, enabling students, faculty, alumni and industry partners to work together in addressing some of Canada's most pressing economic challenges.  
"We are pleased at this recognition of the University of Toronto's excellence and contribution to the economy through innovation, entrepreneurship and work-integrated learning," said U of T President Meric Gertler.
"With the province's support to develop the Centre for Engineering Innovation & Entrepreneurship, we will be able to accelerate our efforts in these key areas."  
The University has raised almost $26 million in donations to support the CEIE including one million dollars from students through the U of T Engineering Society. Designed to support and accelerate economic growth and long-term prosperity in Ontario and Canada, the CEIE will:
Help enhance Ontario's private sector productivity and competitiveness
Modernize the province's manufacturing sector by generating innovations in robotics and advanced manufacturing
Accelerate entrepreneurship activity leading to the creation of more technology-based startups
Produce highly qualified graduates in fields of study that are key to Ontario's and Canada's economic success   
Professor Gertler also welcomed continued modernization of the Ontario financial aid system. These changes will help students with the greatest need get better access to grants upfront and increase the amount of financial support they receive.