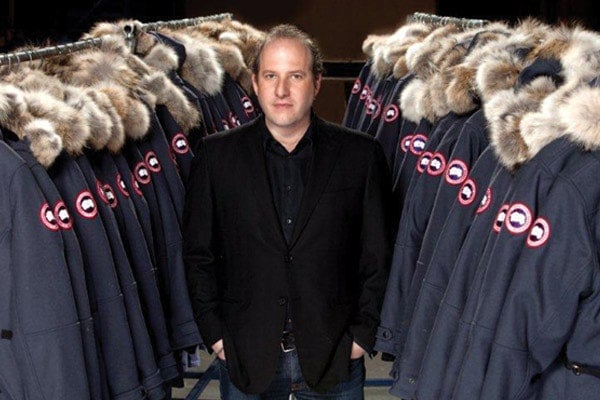 University of Toronto Alumnus named Canada's Top Entrepreneur
University of Toronto alumnus Dani Reiss, who turned Canada Goose Inc. into an iconic brand recognized around the world, has been named Ernst & Young National Entrepreneur of the Year.
The president and CEO of the high-end outerwear company, Reiss received the award at a ceremony (click here to see him receiving the award)  in Toronto November 24.  In a recent interview with the Winnipeg Free Press, Reiss, who holds a BA in English literature and philosophy from U of T, said his success may stem in part from the fact that he can't sew and was never groomed to run the business his grandfather started more than 50 years ago.
"It took a different outlook to do this," Reiss told the Free Press. "If I was someone with an MBA background or something like that, I might not have been able to see this."
Reiss joined Canada Goose in 1997, becoming CEO in 2001. Under his direction, sales at the privately-held company have grown 2,500 per cent to the $100 million-a-year range. Along the way, Reiss used innovative strategies such as equipping bouncers and film crews with the gear to transform the down-filled coats, prized for their warmth and craftsmanship, from sensible to status symbol. 
Today, the parkas with their distinctive arm badges are popular with Arctic and Antarctic expeditions and worn by celebrities and fashionable city dwellers around the world. Reiss has vowed the goods will always be manufactured in Canada, comparing the importance of the brand's authenticity and nationality to that of Swiss watches.
"Dani risked it all when he decided to rebrand his family's company, but his determined mindset and innovative nature paid off. Today, Canada Goose Inc. is an industry leader, reaching consumers on a global scale," said Colleen McMorrow, spokesperson for Ernst & Young. "Great ideas are few and far between, and when you imagine something exceptional, taking the right strategic risk can reap a significant reward."
Previously named one of one of Canada's Top 40 business leaders under 40, Reiss will compete against more than 50 other winners from countries around the world for the title of Ernst & Young World Entrepreneur of the Year in June 2012, in Monaco.