Universities play a crucial role in Canada's competitiveness: U of T's Ted Sargent in the Hill Times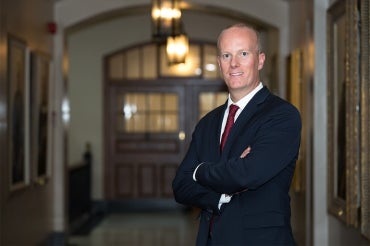 Canada's competitiveness on the world stage can be linked increasingly to the research breakthroughs, innovations and talent in its universities, and it's more important than ever for researchers to adopt a global mindset to expand the reach of Canadian scholarship.
That is the thrust of a Hill Times op-ed by Vice-President, International Ted Sargent that outlines how research efforts, industry partnerships and international collaborations fostered at institutions like the University of Toronto have helped create jobs, spur innovation and generate a pipeline of world-class talent to strengthen the Canadian economy.
The op-ed cites as an example Canada's reputation as a global artificial intelligence hub, thanks in part ot University Professor Emeritus Geoffrey Hinton's pioneering work on deep learning and neural networks. It also notes U of T's strength in attracting private sector support such as the $100-million donation to build the Schwartz-Reisman Innovation Centre, which is poised to attract to Toronto top experts from fields ranging from computer sciences to the humanities.
Sargent also hails the impact of government initiatives such as the Canada Research Chairs and Tri-Council research fund, and noted that continued support and investment will go a long way toward ensuring that Canada remains at the forefront of building connections with scholars around the world.
UTC