U of T working to help students ordered by Saudi Arabia to withdraw from Canadian universities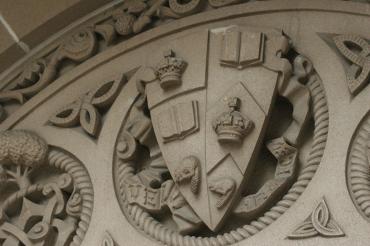 The University of Toronto is working to assist students who are affected by the Saudi Arabian government's plans to withdraw its students from Canadian universities.
In all, U of T has 77 students from Saudi Arabia for the 2018-2019 school year – 30 of whom are undergraduate students and 47 who are graduate students. These include both new and returning students.
"We are working to support our students who may be affected," said Joseph Wong, associate vice-president and vice-provost, international student experience.
"This is a very stressful time for these students. Their studies have been interrupted, and we want to help them to continue their education. We will be working with them, our colleagues at other universities and with government officials, as the situation continues to evolve." 
U of T has more than 19,000 international students from 168 countries studying at its three campuses.
"Our international student body is a key part of what makes us a global university," said Wong. "Having students from around the world enriches the experience of all students in the classroom – both domestic and international." 
In addition, there are 216 post-graduate medical trainees (residents and fellows) from Saudi Arabia who are at U of T. The program, which began in 1981, has trained about 1,000 Saudi-sponsored doctors since 2000.
"Our focus right now is on our medical residents and fellows, who are valuable members of our academic hospital community," said Salvatore Spadafora, vice-dean of post-MD education at the Faculty of Medicine. "This will be difficult for them and their families, and we want to try as best we can to minimize disruption."
Saudi Arabia has suspended scholarships for about 16,000 Saudi students studying in this country following Canada's call for the release of human rights activists detained by the Kingdom. The Saudi government also expelled Canada's ambassador and ordered Saudi students in Canada to attend schools elsewhere.
UTC