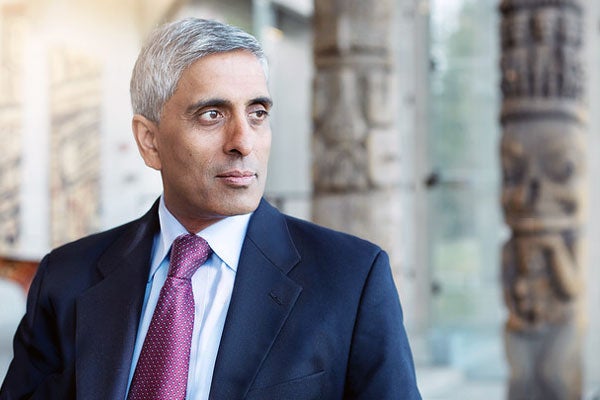 U of T welcomes Arvind Gupta as distinguished visiting professor
Arvind Gupta, former president of the University of British Columbia, has been appointed distinguished visiting professor in the University of Toronto's computer science department for the 2015-2016 academic year.
Gupta will help stimulate and promote collaborative outreach initiatives, spending about half his time at U of T over the next 12 months.
Gupta, who earned his master's (1985) and doctoral (1991) degrees in computer science at U of T, told U of T News that he's looking forward to returning to his alma mater for the year. 
"With U of T being an urban university and right downtown, there'll be lots of opportunities to build new kinds of links," Gupta said. "The president's really talked a lot about making these sorts of connections. I'll be very interested to see how I can contribute."
Gupta is a computer science professor at the University of British Columbia. He most recently served as president of UBC from 2014-2015. Previously, he was CEO and scientific director of Mitacs Canada, a national non-profit that develops research projects, led by graduate students, between universities and industry. 
Ravin Balakrishnan, chair of U of T's computer science department, said Gupta will engage in independent research and collaborate with faculty and senior leadership on developing and enhancing initiatives in university-industry-government relationships, both in computer science and in the broader U of T academic community.
He said he was thrilled that Gupta is coming back to U of T. "Especially fantastic is his record at Mitacs which we really hope to leverage as we take U of T computer science into new collaborative opportunities with industry."
Gupta said he'll use his UBC and Mitacs experience to explore broader research and educational links for U of T.
"Of course there are private sector links but there are also public sector links, government links, not-for-profits, and foundations. Universities can be real drivers for social and economic change and the best way to make that happen is through partnerships outside the university. So how do you build those kinds of partnerships? That's what I'm looking forward to exploring."