U of T Trash Team finds masses of plastic, 'fatbergs' and other waste in Toronto's harbour: Toronto Star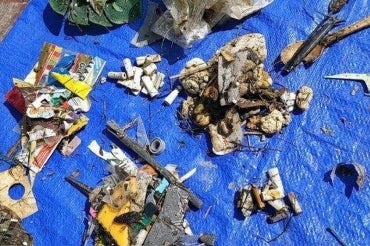 New findings by the University of Toronto Trash Team and PortsToronto are raising awareness about Toronto harbour's pollution problem, according to the Toronto Star.
Over a four-month period, specially engineered seabins – think floating trash collectors – removed 100 kilograms of plastic waste, or almost 100,000 pieces of plastic from Lake Ontario.
Chelsea Rochman, assistant professor in the department of ecology and evolutionary biology in the Faculty of Arts & Science and head of operations at the U of T Trash Team, told the Star that 2022 was a "big year" for pollution.
"Our trash trapping season included the highest number of trash traps yet," said Rochman.
The report also noted the collection of several "fatbergs," which are masses of household grease, baby wipes and toilet paper.
With this discovery, the U of T Trash Team is reminding everyone to, "only flush the three Ps! (pee, poop and paper)."
Arts & Science