U of T supports launch of WHO's vision for global diabetes prevention and management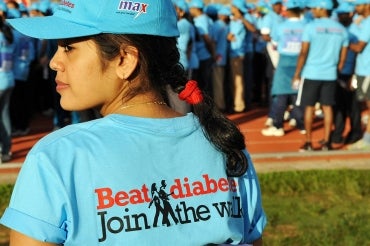 The World Health Organization (WHO) has launched a comprehensive vision for the management and prevention of diabetes at a Global Diabetes Summit hosted by the WHO and the Government of Canada with the collaboration of the University of Toronto.
The summit comes on the same day as U of T's "100 Years of Insulin – Celebrating Its Impact on Our Lives," a public event to commemorate the centennial of the discovery of insulin at the university, and precedes U of T's two-day Insulin100 Scientific Symposium that brings together leading diabetes researchers from around the world.
Insulin was discovered in a U of T laboratory by Ontario surgeon Frederick Banting, then-U of T student Charles Best and U of T graduate James Collip, working under the direction of U of T physiology professor J.J.R. Macleod.
"Today, insulin is still out of reach for millions around the globe, and its costs and accessibility have become a major challenge for public health and public policy the world over," U of T President Meric Gertler said in an address to the summit.
"The discovery of insulin is one of the most important discoveries in the history of medicine, and the University of Toronto is enormously proud to have played a leading role in this breakthrough.
"It is in this spirit that we are so pleased to help launch the Global Diabetes Compact."
The Global Diabetes Compact notes that health systems are failing to diagnose and care for people living with diabetes. Despite the discovery of insulin 100 years ago, the WHO says in an introductory document, many individuals with type 1 diabetes still struggle to access insulin, and people with diabetes have accounted for a high proportion of patients hospitalized for severe COVID-19.
"The need to take urgent action on diabetes is clearer than ever," Tedros Adhanom Ghebreyesus, director-general of the WHO, said in a statement.
"The Global Diabetes Compact will help to catalyze political commitment for action to increase the accessibility and affordability of life-saving medicines for diabetes and also for its prevention and diagnosis."
The compact identifies "eight key asks," including developing global coverage targets for diabetes care accompanied by a "global price tag" that quantifies the costs and benefits of meeting the new targets; improving access to diabetes diagnostics, medicines and health products in low- and middle-income countries; and advocating for governments to fulfil commitments to integrate diabetes prevention and management with primary health care and universal health coverage.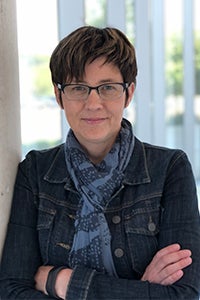 Tracey Galloway, an associate professor of anthropology at U of T Mississauga, says global price monitoring and integrative diabetes care would help reduce the burden on patients.
"An extra layer of knowledge will be gained from global price monitoring," says Galloway, whose research focus includes chronic disease and public health policy. "The high cost of insulin and essential items like glucose test strips and glucometers are barriers to healthy, active living for people – even here in Canada."
The compact comes at a time when public health conversations have been dominated by COVID-19, which has caused severe disruption of diabetes services, according to the WHO.
"Through large-scale strategies like these, global organizations like the WHO and UN keep diabetes front-and-centre for politicians, policy-makers and donors," Galloway says.
"By launching this initiative right now, the WHO is trying to ensure the needs of the world's 420 million people living with diabetes are not overlooked during this public health emergency."
UTC