U of T study finds food insecurity more than doubles the risk of developing Type 2 diabetes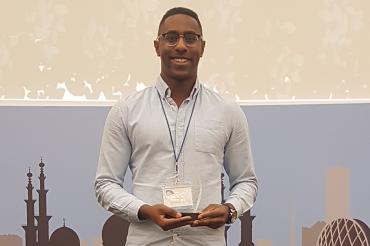 Adults in Ontario who live in food-insecure households had more than twice the risk of developing Type 2 diabetes, according to a new study by University of Toronto researchers.
"Food insecurity is a stand-alone risk factor for diabetes," said senior author Laura Rosella, assistant professor of epidemiology at the Dalla Lana School of Public Health.
"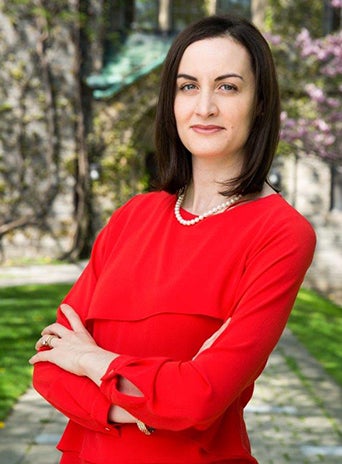 Even after adjusting for other factors that have also been linked to the development of diabetes like obesity, smoking and alcohol use, food insecurity was found to increase one's risk of developing diabetes," said Rosella (pictured left), who is also an adjunct scientist at the Institute for Clinical Evaluative Sciences (ICES) and site director at ICES UofT
Household food insecurity is described as uncertain, insufficient, or inadequate food access, availability, and utilization due to limited financial resources, and the compromised eating patterns and food consumption that may result. It's a growing social and health problem in Canada: In 2004, approximately 9.2 per cent of Canadian households were food insecure; in 2014, the number swelled to 12 per cent, representing 3.2 million Canadians.
The study, "The association between food insecurity and incident Type 2 diabetes in Canada: A population-based cohort study," was published Wednesday in PLOS ONE. It used data from nearly 5,000 Ontario adult respondents to the 2004 Canadian Community Health Survey and linked it to health administrative data housed at ICES.
Researchers explain that the findings underscore the importance of addressing poverty when designing policies and programs to reduce the population-wide growth of Type 2 diabetes – one of the most common chronic conditions in Canada. More than 11 million Canadians live with diabetes or pre-diabetes, an increase of 72 per cent in 10 years. The number of Canadians living with Type 2 diabetes is expected to rise to 13.9 million (33 per cent of Canadians) by 2026.
"To date there have been no policy actions in Ontario with the explicit goal of reducing food insecurity, despite many poverty reduction strategies," said Christopher Tait, PhD candidate at Dalla Lana and the study's lead author.
"Policy responses such as the Ontario Basic Income Pilot may better target the economic factors at the root of food insecurity, but additional efforts are needed to meaningfully address the broader systemic factors that shape food environments, access and availability," said Tait.
Tait also explained that the study demonstrates the need to monitor food insecurity more regularly and comprehensively in Canada.
"Given the mounting evidence regarding adverse health risks associated with food insecurity in the Canadian population, allowing for its routine assessment to be optional is an incredible missed opportunity," said Tait.
This study was supported by the Canada Research Chairs Program; the Project Initiation Fund, an annual competitive grant provided internally through Public Health Ontario; and the Institute for Clinical Evaluative Sciences, which is funded by an annual grant from the Ontario Ministry of Health and Long-Term Care.
Dalla Lana