U of T study calls for renewed commitment to gender equality in inter-university sport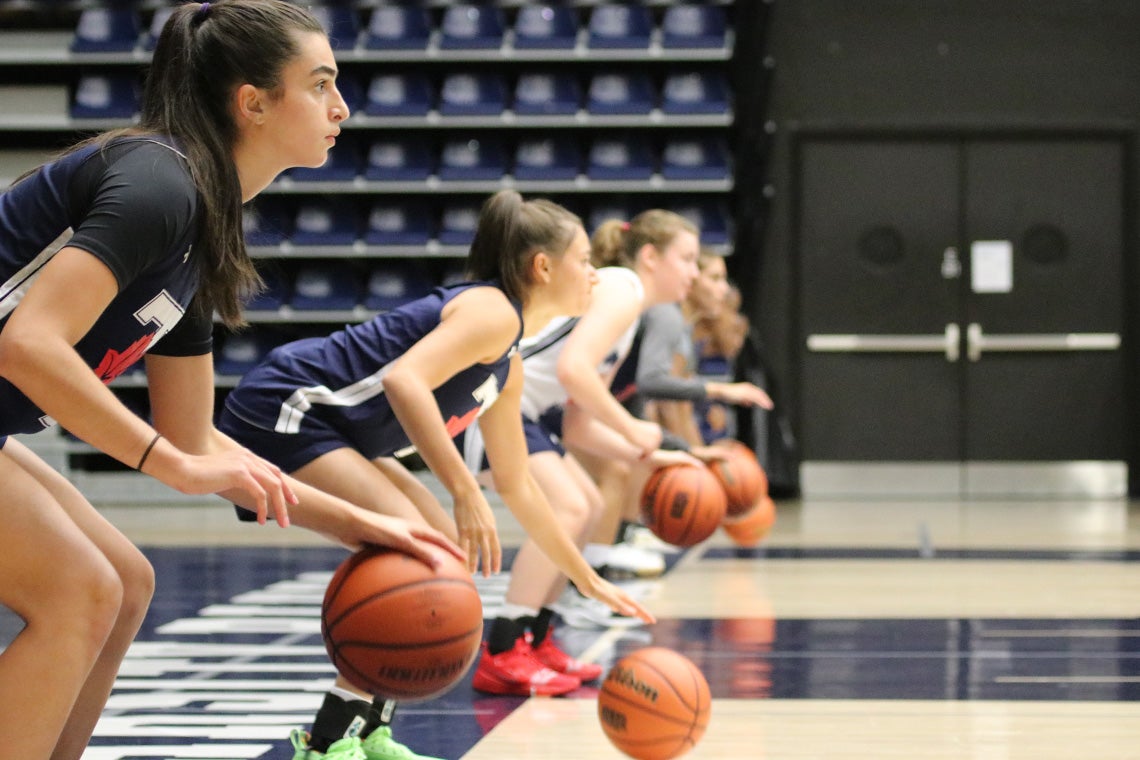 Researchers from the University of Toronto and McMaster University have found that a significant gender gap continues to exist in Canadian inter-university sport and leadership positions such as coaching and administration.
The study, published recently in the International Journal of Sport Policy and Politics, combined results from four separate studies of gender equality in Canadian inter-university sport conducted from 2010 to 2017 across the 56 universities that comprise U Sports, the pan-Canadian governing body for Canadian university sport. 

"While Canadian women's participation and sporting achievements have risen dramatically over decades, both equality and equity have proven elusive for several reasons," says Peter Donnelly, a professor at U of T's Faculty of Kinesiology & Physical Education (KPE) who co-authored the study with Professor Bruce Kidd and Mark Norman, a post-doctoral researcher at McMaster University. 

"First, governments and sports organizations have rarely followed up their policy announcements regarding gender equality with monitoring and enforcement for compliance. Second, Canada's federal system means that laws, policies and funding vary significantly from jurisdiction to jurisdiction. Third, elected governments frequently overturn their predecessors' policies, making for a patchwork of conditions." 

The findings from the study show that men comprised 56 to 58 per cent of student-athletes in the four seasons studied. According to the researchers, the gender gap becomes even more pronounced when the overall percentage of male full-time students in Canadian universities – 44 per cent as of 2016-17 – is factored in.
With regard to coaching and administrative leadership, the study found that men comprised 81 to 84 per cent of head coaches and 78 to 80 per cent of assistant coaches. Men also made up 76 to 83 per cent of directors of athletics and 42 to 60 per cent of assistant directors of athletics. 

"Certainly, there are individual athletics departments that, despite good intentions, face challenges in recruiting qualified women coaching candidates," says Kidd. "Yet, U Sports' gender equity policies, which have not been revised since 2004, do not identify any equity goals or propose any concrete solutions to tackle this gender gap in coaching."

While the data does not extend past 2016-17, the researchers point to a recent report by Canadian Women and Sport that states: "Compared to four years ago, women as a proportion of coaches in post-secondary institutions showed no significant improvement." 

"As public institutions, universities should be leading the way in this endeavor," says Kidd. "They have both research capacity and policy experience with regard to implementing gender equity in every department of their institutions, including sport. That capacity and experience is crucial, not only to achieving gender equity in the inter-university sport sector, but in Canadian society, as well."

The study makes the following recommendation to improve athletic participation opportunities:
U Sports, the four regional athletics conferences and all Canadian university departments of athletics should honour, develop, monitor and enforce their gender equity policies 
Gender equity policies should be re-written to include proportionality. A target of 50 per cent participation opportunities for women athletes would represent a move towards equity, but still advantage men in proportional terms since women students constitute some 56 per cent of the full-time student body as of 2016–17.
Establish a working group that will include experts in achieving equity in areas other than sport to examine proportionality and resources available to athletes by gender, and establish the steps, goals and processes for monitoring progress towards greater equality. 
As for coaching and leadership positions, the study recommends that U Sports, the four regional athletics conferences and all Canadian university departments of athletics:
Work closely with university HR departments and university equity committees to evaluate and determine how employment and leadership opportunities may be made more available for women in coaching and administration in both women's and men's sports.
Establish a gender equity working group that is separate from the recommended proportionality working group and includes equity experts from areas other than sport to set realistic targets for leadership and participation, monitor progress and implement consequences for failing to achieve those targets. This working group should be chaired by a woman and comprise at least 50 per cent women members.
"Together, these recommendations will initiate a process of change towards more equitable participation opportunities for women student-athletes and representation of women in coaching and leadership roles within Canadian interuniversity sport," says Norman. "Importantly, they will also help establish requirements for monitoring progress and consequences for failing to meet gender equity targets. These are important steps if U Sports and its member universities are to realize the gender equity goals that they have set."
KPE