U of T student takes centre stage in Bollywood reality TV show: CBC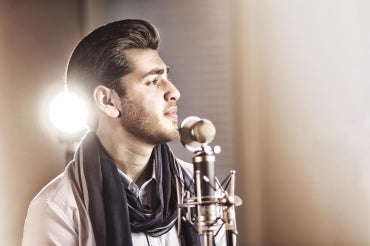 Behzad Farkhari grew up listening to Farsi and Hindi music and started playing the harmonium in high school. But it was only after getting over his shyness in his first year at the University of Toronto Scarborough that he began performing at weddings and other events.
He has put in some of the biggest performances of his life recently to reach the final stages of a Bollywood talent show similar to Canadian Idol called Dil Hai Hindustani. He was among the last twelve contestants last week, CBC Toronto reports. 
Farkhari studies neuroscience, psychology and biology, according to his LinkedIn page. 
Just being selected for the competition from tens of thousands of applicants was a feat in itself.
"I couldn't possibly explain the joy I felt in that moment," he told CBC. "I immediately called my family and close friends to share the good news."
UTC