U of T spin-off Empirica Therapeutics acquired by U.S. firm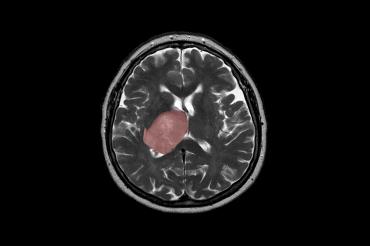 Empirica Therapeutics, a startup co-founded by Donnelly Centre investigator Jason Moffat has been acquired by Century Therapeutics, a U.S. based company developing off-the-shelf cell therapy products for cancer.
Century will develop Empirica's proof-of-principle treatment for glioblastoma, an aggressive form of brain cancer, into therapy that can be tested on patients.
Moffat co-founded Empirica in 2018 with Dr. Sheila Singh, professor in the department of surgery at McMaster University, to leverage their combined expertise in cell engineering, functional genomics and brain tumour modelling. The teams recently demonstrated the potential of CAR-T cell therapy, in which immune cells are instructed to kill tumour cells, for the treatment of glioblastoma in preclinical models, as published in a May 2020 Cell Stem Cell paper.
"Recent advances in immunotherapy have offered hope to patients with previously untreatable cancers," says Moffat, a professor of molecular genetics at U of T and the Canada Research Chair in Functional Genomics of Cancer who served as Empirica's chief scientific officer. "We hope that our approach of specifically targeting glioblastoma cells with CAR-T therapy will give the patients a better quality of life and increase their chances of survival."
Philadelphia-based Century Therapeutics will further develop this type of treatment for patients. Backed by Bayer, Fujifilm, and Versant Ventures, the company specializes in developing cell therapies from induced pluripotent stem cells (iPSCs) that have been genetically engineered to avoid immune rejection. Century is working to harness the power of stem cells to develop curative cell therapy products for cancer that overcome the limitations of first-generation cell therapies. The company's CEO, Lalo Flores, acknowledged Empirica's deep expertise and unique capabilities that will accelerate their efforts to develop iPSC derived immune effector cell products designed to treat brain cancer.
Chimeric antigen receptor T cell (CAR-T) therapy involves genetically engineering a patient's immune T cells to target and bind to a specific protein present on cancer cells directly and eliminate them. Century's technology skirts the need to collect patient's own immune cells thanks to its ability to manufacture "off-the-shelf" T cells that can be implanted without rejection.
"Our team is excited to become part of Century Therapeutics, whose iPSC-derived allogeneic cell therapy platform is creating promising treatments for patients who need them most," says Dr. Singh, who is also a Canada Research Chair in Human Cancer Stem Cell Biology and served as Empirica's chief executive officer.
Now known as Century Therapeutics Canada, the new subsidiary will be based at McMaster Innovation Park.
Empirica's first CAR-T program was focused on a protein called CD133, which was the first brain tumor initiating cell marker discovered by Singh while a PhD student at the University of Toronto. Subsequent work by both the Singh and Moffat groups led to a deeper functional understanding of CD133 and an antibody that proved useful for marking cells for therapy.
When used in mice with human glioblastoma, CD133-targetting CAR-T therapy was considered a success due to reduced tumor burden and improved survival. These pre-clinical results were partly supported by a Terry Fox Research Institute New Frontiers Program Project Grant awarded to a multidisciplinary team of scientists including Singh and Moffat.
Glioblastoma is the most common and aggressive form of brain cancer owing to tumour heterogeneity at the molecular level and its ability to evolve into new forms that resist therapy. Standard treatment involves surgery, radiation and chemotherapy but most patients relapse within seven to nine months, while median survival between diagnosis and death has not extended beyond 16-20 months over the past decade.
CAR-T will be delivered in recurrent glioblastoma patients after Moffat and Singh's teams found that a population of CD133 positive glioblastoma cells remain following initial treatment.
"If we can hit those cells at minimal disease, we should buy the patient more time", says Moffat. "And hopefully we'll find a way to figure out how to combine multiple CAR-Ts; for example, by combining CD133 and other targets to potentially even cure the disease."
Empirica Therapeutics was supported by investments from U of T's strategic partners, the Centre for Commercialization of Antibodies and Biologics and the Centre for Commercialization of Regenerative Medicine.
"We are proud to have been involved with the launch and growth of Empirica," stated Rob Verhagen, former CEO of CCAB. "The outcome with Century marks another stride in building a productive life science industry at U of T and McMaster and we look forward to seeing this valuable research benefiting patients in the future". The startup was also supported by the McMaster Industry Liaison Office and the Ontario Bioscience Innovation Organization through important connections to relevant business networks and partners.
Medicine