U of T seeks to clarify recent report about its financial position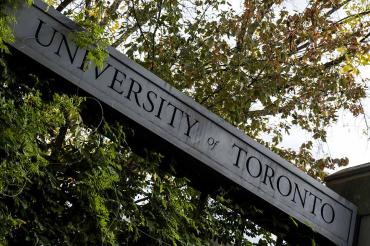 The University of Toronto is fortunate to have $5.9 billion in assets – and is a careful steward of the funds entrusted to it by students, their families, government and donors – but that does not mean it's sitting on a budgetary surplus.
Scott Mabury, the university's vice-president of operations and real-estate partnerships, said it was important for U of T to clear the air following a recent, erroneous media report about its financial statements.
"The $5.9 billion includes the value of our property on all three campuses and the money entrusted to us in perpetuity by our donors to fund specific needs such as student aid and research," Mabury said.
"To characterize this as a surplus is a gross misrepresentation."
Mabury said there were also incorrect reports that U of T is specifically sitting on $465 million in surplus revenue from the prior year. Instead, he said the figure reflects a number of sizable investments that U of T is required by accounting rules to expense over a period of several years.
The investments in question include projects like the Myhal Centre for Engineering, Innovation & Entrepreneurship, Highland Hall at the University of Toronto Scarborough and University of Toronto Mississauga's North Building B.
"We know how hard our students and their families work to get a university education," Mabury said, adding that U of T takes its obligation to provide that education – both now and in the future – seriously.
"It's disheartening to see such inaccurate information about our efforts reported in the media, especially when it's clearly laid out in public documents."
UTC