U of T's Wisdom Tettey speaks to TVO about how Canadian universities are fighting anti-Black racism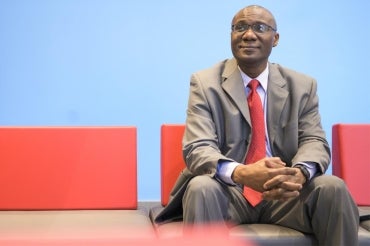 Wisdom Tettey, vice-president and principal of the University of Toronto Scarborough, says the Scarborough Charter can serve as a model for universities of all sizes as they seek to confront anti-Black racism.
Tettey told TVO that the charter, signed by more than 50 universities across the country, including 24 in Ontario, grew out of the first National Dialogues and Action for Inclusive Higher Education and Communities in October 2020. The document has four guiding principles: Black flourishing, inclusive excellence, mutuality and accountability. 
"One of the things that participants committed to was a charter that comes out of that process, providing a guiding post, if you will, for institutions to help frame their own individual efforts addressing anti-Black racism and Black inclusion," Tettey told TVO.
"You may be a small school and what you're able to do is limited, but you and your community can decide on what is meaningful within the confines of your particular institution, and then deliver on that and hold yourself accountable to that."
UTC