U of T's Stefania Hurko was a poet and political activist who 'believed the individual could move mountains'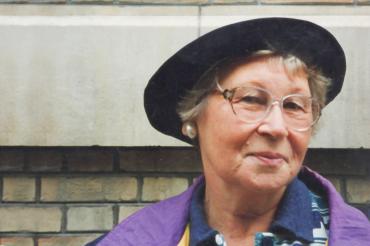 Stefania Hurko, a longtime employee at University of Toronto Libraries, was an accomplished poet and activist – she once belonged to an underground liberation movement – who passionately supported Ukrainian culture and political freedom.
Hurko, who died in November at the age of 95, survived the occupation of western Ukraine by the Soviets and Nazis, worked underground for Ukrainian independence and then came to Canada where she established a career at U of T that would last over 25 years. Yet, she still managed to maintain her close ties to Ukrainian culture, publishing poetry in her native language and actively working to free political prisoners.
In 1991 she was finally able to celebrate Ukraine's independence.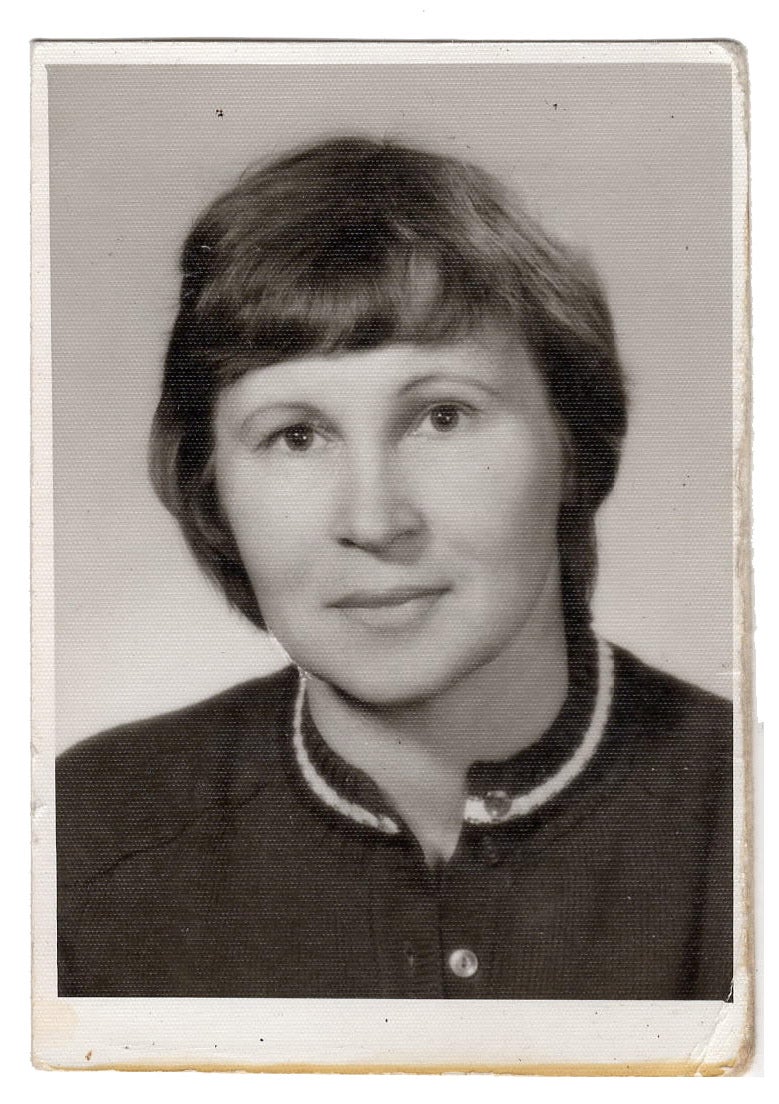 A skilled linguist, Hurko spoke English, Ukrainian, Polish, German, French and Russian and worked in book acquisitions and processing. Her knowledge of Ukrainian culture and her language skills meant she was a valuable contributor to the cataloguing of U of T's extensive Slavic and East European collection, which numbers over 500,000 titles and is now the largest of its kind in Canada. Hurko also worked with academics interested in Slavic culture and history.
Paul Robert Magocsi, a U of T history and political science professor who is also chair of Ukrainian studies at U of T, said Hurko was supportive of his work and once helped him with complex research for a book he was writing – a section of text needed to be translated into the Galician dialect of western Ukraine.
 "She had a sweet, soft-spoken and pleasant personality," he said. "She was always smiling and upbeat and outgoing."
While working at the library, Hurko continued her lifelong interest in writing poetry. She admired the famous 19th-century Ukrainian writer and poet Taras Shevchenko and emulated his style.
Hurko managed to be innovative while following the traditional Ukrainian poetic style, said her U of T library colleague Wasyl Sydorenko. "She was able to take her poems beyond simple literary realism to higher levels of philosophical and symbolic expression. She could be surrealistic or expressionistic."
Hurko's poetry was published in the Ukrainian press in Canada and the United States, and she continued to write plays, poems and political satire long after her retirement from U of T.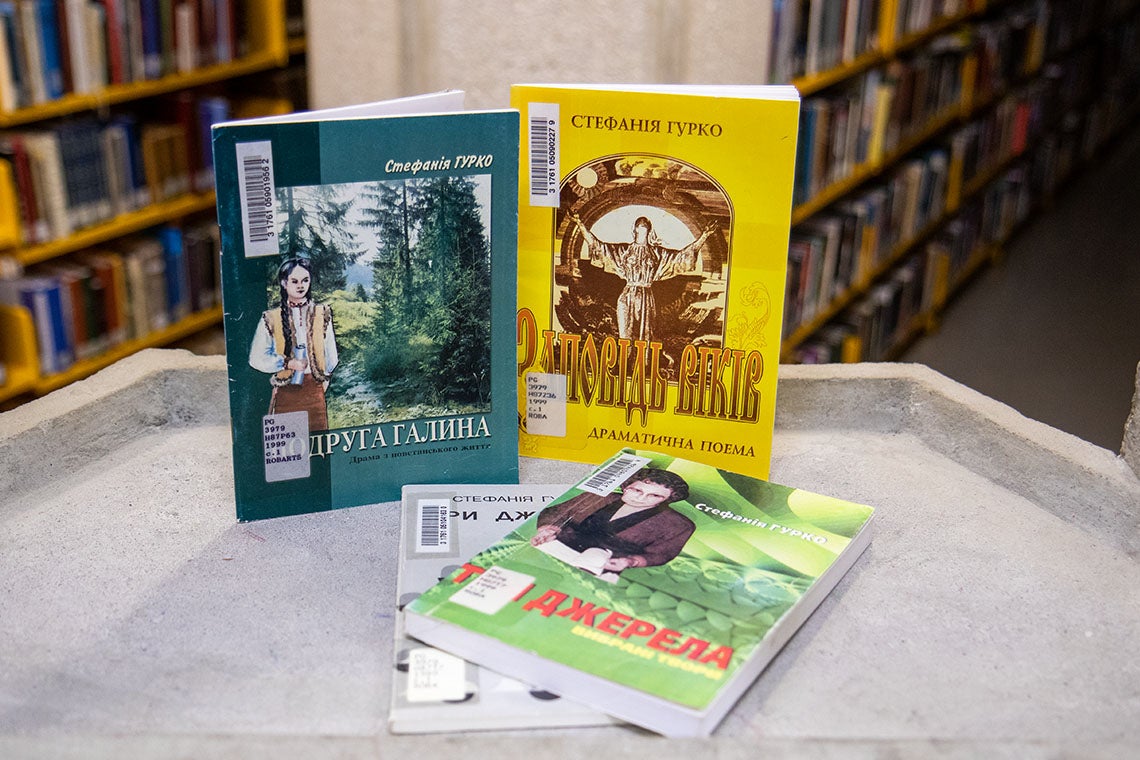 Works by Stefania Hurko are part of U of T Libraries' collection (photo by David Lee)
Hurko was active in her support of dissidents – especially Ukrainians jailed or oppressed by the Soviet Union – and she was a member of Amnesty International's U of T group. In 1974, she participated in a hunger strike in front of the Soviet embassy in Ottawa over the treatment of a Ukrainian dissident held in a Moscow prison. In a letter to the editor of the Toronto Star following the strike, she insisted that "there is nothing free in the Soviet Union; no free press, no free enterprise, no free thought." The dissident was in prison "just because he wanted to act as a free man," she wrote.
Hurko was born Stefania Deychakiwska in 1924 in the village of Yamnytsia, in an area of what is now western Ukraine, but was at the time under Polish control. After high school and teachers' college, she worked briefly as a teacher. But the start of Second World War brought enormous upheaval to the region, which was occupied by the Nazis before later coming under Soviet control. 
After the outbreak of the war, she joined the Organization of Ukrainian Nationalists and worked in an underground movement in German-occupied eastern Ukraine building support for Ukrainian independence. Later in the war, and after it ended, she worked in western Europe as a courier for the Ukrainian Supreme Liberation Council, an umbrella organization for Ukrainian nationalists.
In 1948, she met and married Eugene Hurko in a displaced persons camp in Germany. The following year the couple moved to Australia and settled in Adelaide, where their first two children were born. Then, in 1956, the family moved to Canada, where they had relatives and saw greater opportunities.
After settling in Toronto in 1963, Hurko joined U of T and worked in the Sigmund Samuel Library before moving to the Robarts Library.
Hurko had grown up in a household where art and literature were important, and she loved being around students and books, said her son Roman. "I remember once, when we were growing up, my brother getting an earful from my mother because he had put a coffee cup on a book."
Hurko's husband died in 1979 at the age of 65, but Stefania continued her work at the library until she retired in 1989. One day during that period, she was processing a box of books that had come in from Vienna, where her husband had gone to university and earned a PhD in law. The box contained a book from the 1930s – with her husband's signature on the front. It was like her husband was speaking to her from the past, Roman said, but she also recognized that the book still belonged to the library. 
"She made a photocopy of the page and put the book back into the system."
A poem written by Stefania Hurko is translated to English by Roman Hurko and set to music in this YouTube video. 
Hurko's extraordinary language skills were put to good use translating poetry or text for anyone who needed it, Roman said, and after he began working in opera she would help him translate librettos.
She could recite lengthy epic poems by Shevchenko and others, Roman said, "Even into her 90s, when much of the past was in a fog, she could recite these things by heart, they were so deeply embedded in her."
He described his mother as a "structured person" who liked to have her time and space under control, but at the same time was very artistic and loved the theatre and opera. "She was an artist by nature and organized by necessity" because of her busy job and three children, he said.
Her daughter Marijka said that Hurko's "life of the mind" would come alive late in the evening after she returned home from work and made dinner for her family. That's when she would write – sometimes late into the night. "She was creative, very energetic and had a strong sense of her rights. And for a woman of her time, she had an innate sense of equality for women."
Hurko's intense interest in human rights was often translated into action, Marijka said. "She believed that the individual could move mountains, and she was an immovable force if she really believed in something."
Hurko saw her dream of an independent Ukraine finally realized in 1991 when the Soviet Union dissolved. She travelled to the country that year to do volunteer work translating documents for a cultural commission within Ukraine's new parliament, and even bought an apartment in Kyiv so she could return regularly. She was also able to reunite with a brother and sister who had spent time in Soviet labour camps.
While her human rights work was a central part of her life, Roman said, the activism caused some misgivings in the family.
"I thought, 'Oh my God, this is my mother against the Soviet Union," he said. "But as I look back on her life, I have to say, she won." 
Stefania Hurko leaves her children Marijka, Andrew and Roman.
UTC/Freelance