U of T's Schwartz Reisman Institute and AI Global to develop global certification mark for trustworthy AI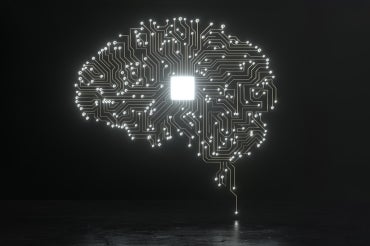 The products and services we use in our daily lives have to abide by safety and security standards, from car airbags to construction materials. But no such broad, internationally agreed-upon standards exist for artificial intelligence.
And yet, AI tools and technologies are steadily being integrated into all aspects of our lives. AI's potential benefits to humanity, such as improving health-care delivery or tackling climate change, are immense. But potential harms caused by AI tools –from algorithmic bias and labour displacement to risks associated with autonomous vehicles and weapons – risk leading to a lack of trust in AI technologies.
To tackle these problems, a new partnership between AI Global, a nonprofit organization focused on advancing responsible and ethical adoption of artificial intelligence, and the Schwartz Reisman Institute for Technology and Society (SRI) at the University of Toronto will create a globally recognized certification mark for the responsible and trusted use of AI systems.
In collaboration with the World Economic Forum's Shaping the Future of Technology Governance: Artificial Intelligence and Machine Learning platform, the partnership will convene industry actors, policy-makers, civil society representatives and academics to build a universally recognized framework that validates AI tools and technologies as responsible, trustworthy, ethical and fair.
"In addition to our fundamental multidisciplinary research, SRI also aims to craft practical, implementable and globally appealing solutions to the challenge of building responsible and inclusive AI," says Gillian Hadfield, the director of the Schwartz Reisman Institute for Technology and Society and a professor at U of T's Faculty of Law and Rotman School of Management.
Hadfield's current research is focused on innovative design for legal and regulatory systems for AI and other complex global technologies. She also works on "the alignment problem": a term that refers to the ideal that an AI's actions should align with what humans would want.
"One of the reasons why we're excited to partner with AI Global is that they're focused on building tangible, usable tools to support the responsible development of AI," says Hadfield. "And we firmly believe that's what the world currently needs. The need for clear, objective regulations has never been more urgent."
A wide variety of initiatives have already sought to drive AI development and deployment in the right directions: governments around the world have established advisory councils or created rules for singular AI tools in certain contexts; NGOs and think tanks have published sets of principles and best practices; and private companies such as Google have released official statements about the ways in which their AI practices pledge to be "responsible."
But none of these initiatives amounts to enforceable and measurable regulations. Furthermore, there isn't always agreement between regions, sectors and stakeholders about what, exactly, is "responsible" and why.
"We've heard a growing group of voices in recent years sharing insights on how AI systems should be built and managed," says Ashley Casovan, executive director of AI Global. "But the kinds of high-level, non-binding principles we've seen proliferating are simply not enough given the scope, scale and complexity of these tools. It's imperative that we take the next step now, pulling these concepts out of theory and into action."
A global certification mark like the one being built by SRI and AI Global is the next step.
"Recognizing the importance of an independent and authoritative certification program working across sectors and across regions, this initiative aims to be the first third-party accredited certification for AI systems," says Hadfield.
How will it work? First, experts will examine the wealth of existing research and calls for global reform in order to define the key requirements for a global AI certification program. Next, they'll design a framework to support the validation of the program by a respected accreditation body or bodies. They'll also design a framework for independent auditors to assess AI systems against the requirements for global certification. Finally, the framework will be applied to various use cases across sectors and regions.
"AI should empower people and businesses, impacting customers and society fairly, while allowing companies to engender trust and scale AI with confidence," says Kay Firth-Butterfield, head of AI and machine learning at the World Economic Forum. "Industry actors that receive certification would be able to show that they have implemented credible, independently-validated and tested processes for the responsible use of AI systems."
The project will unfold over a 12- to 18-month timeline, with two global workshops scheduled for May and November of 2021. A virtual kick-off event will be held on Dec. 9, 2020.
Schwartz Reisman