U of T's Sam Tanenhaus's cover story in Time magazine reports on Donald Trump's populist legacy
President Donald Trump's time in office has brought forth a wave of populism in the United States, which has divided the country and even his own party.
But the "Trump revolution" currently underway "reaches beyond the President in ways that might change the country for decades after he's left office," writes University of Toronto visiting professor Sam Tanenhaus, in the cover story for the latest edition of Time magazine.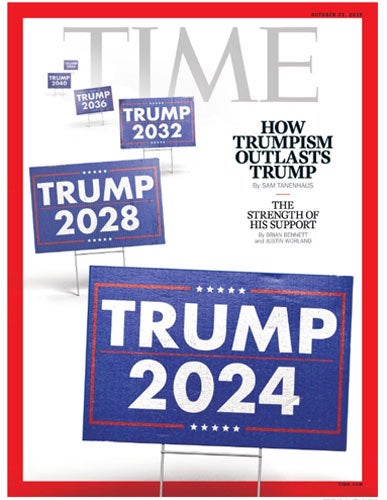 Tanenhaus is teaching this year at the University of St. Michael's College, in the book and media studies program, and the Munk School of Global Affairs & Public Policy.
He is currently teaching a course entitled Trump and the Media at the Centre for the Study of the United States.
"How Trumpism Will Outlast Trump" focuses on a group of young intellectuals who Tanenhaus says are building the foundations of an economic populism movement based on Trump-style ideologies.
"What these millennial conservatives emphasize is the distilled lessons of the 2016 election," Tanenhaus writes. "Primarily: globalization really has led to a system rigged against blue collar workers as they watch factories close and jobs shipped overseas."
UTC