U of T's Prabhat Jha, head of India's Million Death Study, on how public funds make his research possible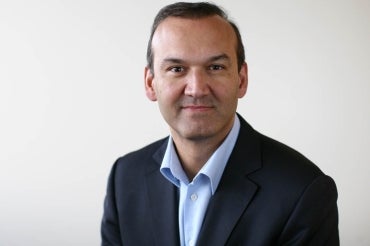 After working as a senior scientist at the World Health Organization on efforts to control malaria, HIV/AIDS and tobacco-related diseases, Dr. Prabhat Jha was contemplating a return to academia –the University of Cambridge, perhaps, or Harvard University.
For guidance, he turned to his former supervisor David Naylor, then the dean of University of Toronto's Faculty of Medicine. Naylor told him that if he came back to Toronto, he could focus on his research.
What Jha wanted was to explore how to improve the way the world collects death statistics or mortality data, because more accurate numbers could help shape global health policy on fighting curable diseases like malaria.
U of T and St. Michael's Hospital helped Jha, who did his PhD at the University of Oxford under a Rhodes Scholarship, find the funding needed to set up the Centre for Global Health Research and establish the Million Death Study in India.
"Without funding, we would not have been able to start the Million Death Study," says Jha. "In my own case, a Canada Research Chair and early support from Canadian Institute for Health Research, along with U of T and St. Michael's Hospital, were crucial to start my centre and establish the Million Death Study in India."
The study, which began in 2002, involves hundreds of specially trained non-medical staff knocking on doors across India to gather first-hand accounts of the symptoms and circumstances behind recent deaths. The results of those "verbal autopsies" are then sent to two of 400 physicians working online to establish a probable cause of death.
It is considered one of the largest studies of premature deaths in the world and in a country like India, where many deaths occur at home and go unrecorded, has become an important tool to improve public health. The mortality study, which has now reached 3.5 million homes and more than 23 million people, costs less than a dollar per household per year in India, but the impact has been tremendous. Data have revealed that global estimates for adult malaria and snake bite deaths were too low, leading WHO to put the latter on its list of neglected tropical diseases. The organization is also re-examining global malaria numbers.
Mortality data also showed that one million more children are alive today because of simple, affordable prenatal care and reductions in specific diseases since 2005. The tobacco-related findings have enabled a global treaty signed by over 180 countries to help reduce deaths worldwide.    
"We are well on the way to changing how the world counts its dead and describes causes, and in so doing are providing a GPS for global health," says Jha, a professor of global health and epidemiology at the Dalla Lana School of Public Health.
"This has now spurred others to take an interest in similar studies. We're working with the Gates Foundation and the Canadian government to introduce systems like this in Mozambique, Sierra Leone and Ethiopia."
But Jha says that the research and the results would not have been possible without money and leadership, two things recommended by the Naylor report. The 35 recommendations made by Canada's Fundamental Science review, which was led by Naylor, U of T's President Emeritus, called for sweeping changes on how research is overseen and a $1.3-billion increase in federal research funding over the next four years.
"The Canada Research Chair has been a successful model to attract researchers back to Canada, and I'm one of them," he says.
The funding has helped him to focus solely on research, unlike scientists in other parts of the world.    
"Without core support for my salary, I would've been in a bind which many U.S. researchers find themselves – where they're actually trying to raise money to cover their salary rather than focusing on research and building research programs," he says.
Jha's Centre for Global Health Research also conducts risk factor epidemiology globally – not just in India – on tobacco hazards, alcohol, vegetarianism, exposure to particulate matter and other risk factors.
Research is the key reason for the 20-year gain in global life expectancy over the last few decades, he says.
"Why is that? When you look carefully, as we have done, that's not because the world grew richer or we became more educated. It's because of research," Jha says. "Research led to huge fundamental discoveries that have transformed human health – vaccines that became available, the discovery of smoking as a big risk factor for cancer and other diseases, low-cost antibiotics – almost all of that knowledge has been driven by publicly funded research."
And much of the funding for that research has been through sustained public dollars, he says.
"Since about 1980, we've somehow been thinking that the private sector will come in, and it'll fund research. Well, it's just not really true. Fundamental achievements in public health – if you take anything, any big success – and trace its roots back, it all comes back to government funding for research that is slow and deliberate and usually goes through universities."
Jha, who was born in India and grew up in Winnipeg, received his medical degree from the University of Manitoba. At Oxford, he worked under the renowned epidemiologist Sir Richard Peto and developed a passion for digging into how seemingly preventable factors like tobacco contribute to diseases in developing countries. 
He came to U of T for his post-doctoral research, working under Naylor, and then went on to the World Bank and then the WHO, where he studied the health of the global poor. It was while he was at the WHO that he says it became obvious to him that better mortality data would help inform how to best control the major diseases and also the degree to which smoking kills people.
Colleagues say Jha's epidemiological approach has changed global health policy.
"Not only has his Million Death Study contributed to our understanding of premature death in India, China and beyond, he is also instrumental in training maternal and child health researchers across the globe who will continue to have a far-reaching impact in decades to come," says Erica Di Ruggiero, an assistant professor and director of the Dalla Lana School of Public Health's office of global public health education and training.
Jha's next steps with the Million Death Study will include leading an interdisciplinary team to expand the collection of mortality statistics and develop innovative new tools to analyze the data for patterns.
"Prabhat's research in tobacco control and premature mortality has influenced health policy globally and is saving lives," says Adalsteinn Brown, interim dean of the Dalla Lana School of Public Health and the Dalla Lana Chair in Public Health Policy. "By using innovative approaches to population health data, he demonstrates the need for evidence-based change – such as tobacco tax increases – to national and institutional leaders, ultimately helping global populations live longer, healthier lives."
He says for Canadian researchers like him, the Naylor report has been a reminder of how Canada can excel and what its potential could be for the future.
"[Naylor] reminded us that if there is a single way Canada can punch above its weight globally it could be to become the research powerhouse," says Jha. "The report is spot on to recognize the enormous social and economic returns possible if Canada significantly upped its game in research funding and leadership." 
UTC