U of T's pedestrian-friendly street seeks major revival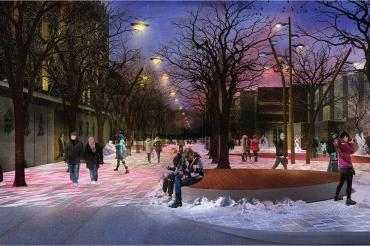 Imagine shooting hoops on a court between classes, sitting under an endless tree canopy during lunch, or catching an impromptu musical performance in the heart of U of T's downtown Toronto campus. 
With the Willcocks Common Revitalization, students may soon enjoy expanded pedestrian-friendly spaces. 
Beginning as a pilot project, Willcocks Common became a pedestrian-only area between Huron and St. George streets in 2012. The project could see an extension of that pedestrian-only zone to Spadina Avenue or the creation of a street that has both car and pedestrian friendly spaces. 
The redesign project is set to revitalize Willcocks Street with the help of landscape consultant team, DTAH.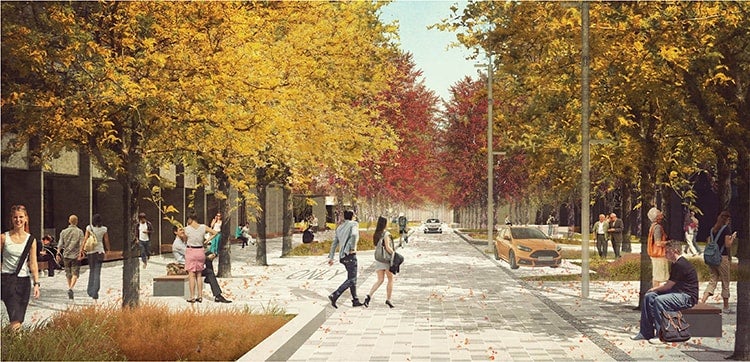 Rendering of Willcocks Common from Spadina
The new design aims to unify the space and create a distinguished student hub. The plans, which were unveiled at a recent U of T open house, include social gathering spaces and seasonal event space. Improved lighting will also be provided in response to concern from the community for increased public safety at night.
The revitalization project at Willcocks Common has received media interest.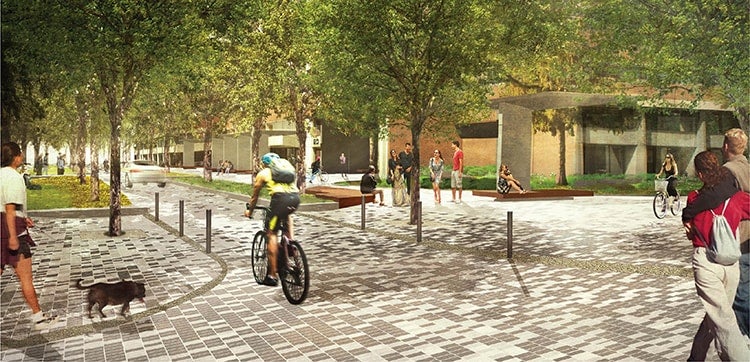 Intersection of Elm Grove Avenue and Huron Street

The use of greenery plays a significant part in reimagining the urban landscape, as demonstrated through the use of a new tree canopy. To encourage student use, the space will feature additional seating for informal meetings and flexible space for events.


Site Plan for Willcocks Common
Phase one of the project, involving design concepts and gathering feedback from the community, has official wrapped up.
Phase two will include detailed design development and construction. The timeline is still to be determined.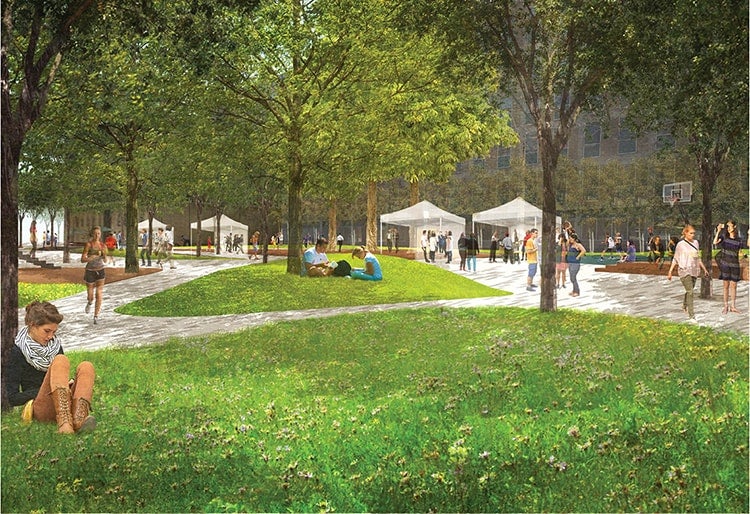 Rendering of Willcocks Common