U of T's Centre for Jewish Studies brings unique opportunities for students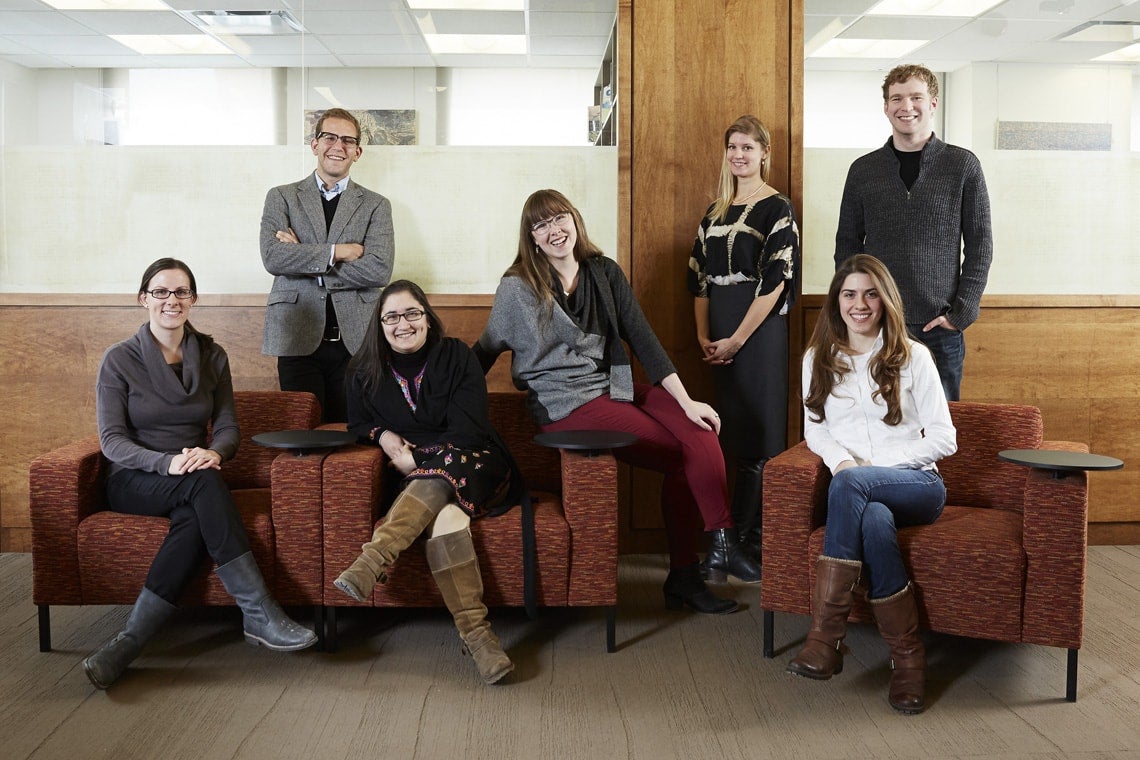 When University of Toronto PhD student Vardit Lightstone graduates, she'll have studied in both Toronto and Jerusalem. A unique opportunity provided by U of T's Anne Tanenbaum Centre for Jewish Studies (CJS) and the German department allows Lightstone to complete courses for her PhD in partnership with Israel's Hebrew University.
"I wouldn't have been able to do this without the support of CJS – it's truly a privilege," says Lightstone. "The experience I'm gaining at both universities will add to my breadth of knowledge. Not only am I able to take courses offered in a different country, but I'm making lasting connections in Jerusalem with academics in my field."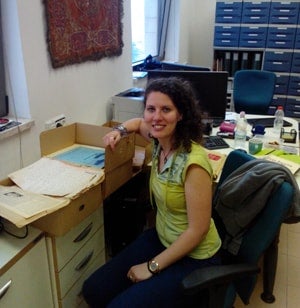 Prior to enrolling in her PhD, Lightstone (left) completed a B.A. Honours in Celtic Studies and Jewish Studies at U of T and a Masters in Folklore and Folk Culture at Hebrew University. She credits a course she discovered through CJS and the department of Germanic languages and literatures for peaking her interest in what is now her primary area of study: Yiddish culture.
"The Yiddish and German literature class I took connected with me on an emotional level," says Lightstone. "It changed my relationship with Yiddish culture and opened up a new world to me."
As part of her current studies on Yiddish, Lightstone spends half of her year at U of T, and the other half in Jerusalem. Funding for this opportunity was provided partially by the Israel and Golda Koschitzky Graduate Fellow (CJS) and Canadian Friends of Hebrew University.
"The flexibility CJS provided me resulted in this unique collaboration with Hebrew University," says Lightstone. "I'm able to work with people from different fields of research while learning new methodologies and expanding my academic network."
Lightstone's opportunity is one of the many ways Jewish Studies students benefit from being a part of CJS. 
"Studying at the Anne Tanenbaum Centre for Jewish Studies at U of T carries a tremendous weight," says Anna Shternshis, acting director of CJS. "With 60 undergraduate and 78 graduate students, it's one of the largest of its kind in the western world. International colleagues are astounded when I tell them how many students are in our program."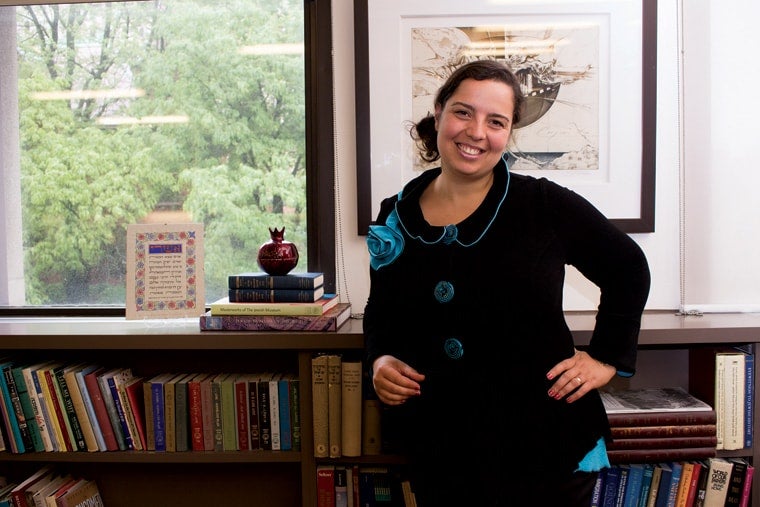 Above: Anna Shternshis, photo by Jaclyn Shapiro
It's not just the number of students the programs bring in, but also the extraordinary talent and diversity of those students, such as Ido Katri, who recently received a prestigious Trudeau Foundation scholarship. Katri has been an advocate for the trans community for over a decade and founded the first transgender association in Israel.
Award-winning students are not new to CJS. Shternshis notes that graduates receive many awards every year. She can't recall a recent year where a student from Jewish Studies didn't win a Vanier Canada Graduate Scholarship.
What's unusual about the Centre is not just the number of people, but the scope of their research and studies. CJS has 54 faculty members and six chairs in the departments of Israeli Studies, Holocaust Studies, Jewish Studies, Jewish History, Yiddish Studies and Jewish Thought.
"We have the ability to support the research of our faculty and students, leading to a richer learning experience within the university and our community," Shternshis says. "That's what makes us different from the rest of the university and the world."
"Our centre and teachings extend beyond the walls of U of T and into the lives of the Jewish community of the Greater Toronto Area," she adds. "It means a great deal for us to support the studies that garner interest from the university and local community, while providing extraordinary opportunities to our students that extend globally."
For more information about the Anne Tanenbaum Centre for Jewish Studies at U of T, please visit: http://www.cjs.utoronto.ca/