The study focused on an outbreak of tuberculosis in the Nunavik region of Quebec and was done in collaboration with Kuujjuaq-based Nunavik Regional Board of Health and Social Services (photo by Cyrielle Beaubois via Getty Images)
A University of Toronto-led research team used deep sequencing of DNA to find a previously undetected tuberculosis super-spreader – an unusually contagious person – in a Nunavik, Que. outbreak.
It is the first time the technique has been used in connection with tuberculosis transmission in Canada. The researcher's findings were published today in the eLIFE journal.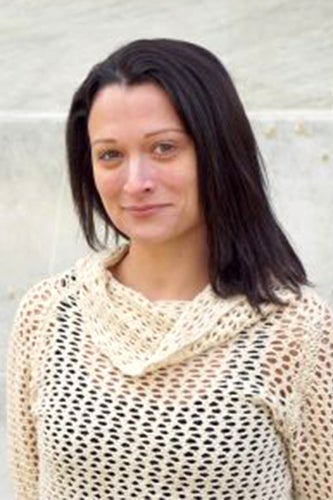 "Super-spreading may be playing a key role in transmission in these outbreaks up north," says the study's lead author
Robyn Lee
(left),
an assistant professor at the Dalla Lana School of Public Health.
"If we can identify specific factors that are associated with super-spreading in Nunavik – when a patient with these characteristics comes into clinic and is diagnosed with tuberculosis, we can ideally triage their contacts and have them tested more quickly to help break the chains of transmission."
According to the Canadian Tuberculosis Reporting System, Nunavik's rate of infections was 304.0 per 100,000 inhabitants in 2016 while Canada's overall rate was 4.8 per 100,000 habitants.
The researchers found one additional super-spreader who potentially led to 17 additional cases or 35 per cent of the outbreak between 2011 and 2012. With the routine sequencing approach, researchers had also previously identified another super-spreader who may have transmitted up to 19 additional cases.
"Most of these new cases had attended the same social community gathering houses which were suspected venues of transmission during the outbreak," Lee says.
Deep sequencing helped identify variations in patients' bacterial DNA that found the super-spreader. People living with tuberculosis are not necessarily infected with a single bacterium, says Lee. They may have more than one strain to start with, or the strain may change over time. At times, they can spread different strains to others.
Lee also says that deep sequencing may provide extra information for public health specialists during outbreaks that happen over short time periods. Recognizing symptoms, early identification and prompt diagnosis are key to reducing tuberculosis transmission and prevent large numbers of people from becoming infected, she adds.
"Typically, with 'routine' whole-genome sequencing, we sequence the genome about 50 to 100 times and we come up with a consensus sequence representing a patient's bacteria," says Lee. 
"We compare consensus sequences from different patients to understand transmission. By sequencing the genome from 500 to 1,000 times – 10 to 20 times more than we would usually sequence – we were able to look for variation in the bacteria within the patient and be confident that this variation is something that's real and not a potential mistake caused by the sequencing or the way we analyze the data."
The study was done in collaboration with the Nunavik Regional Board of Health and Social Services, the Harvard T.H. Chan School of Public Health and McGill University. It was funded by the National Institutes of Health and Canadian Institutes of Health Research.