U of T researcher's COVID-19 social media broadcast to tackle questions of 'race, place and class'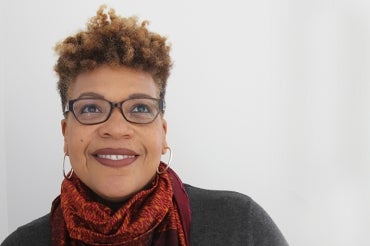 The novel coronavirus can infect anyone, but it's not necessarily the "great equalizer" that some make it out to be. In fact, quite the opposite is true, according to Tanya Sharpe, an associate professor at the University of Toronto's Factor-Inwentash Faculty of Social Work.
In an effort to highlight how the pandemic is disproportionately affecting vulnerable communities, Sharpe is launching a six-episode series of half-hour video segments on Instagram Live called "30@8:30." The first episode, which airs tonight, will feature Dexter Voisin, the faculty's dean, discussing how structural inequalities, such as unequal access to employment opportunities and quality education, contribute to the disproportionate impact of COVID-19 on vulnerable populations.  
For example, evidence from several cities in the United States has shown that Black Americans are far more likely than other groups to be hospitalized from COVID-19 and to die from it.
"In Detroit, African-Americans make up 14 per cent of the population, but account for 40 per cent of COVID-19 hospitalizations and 70 per cent of the deaths," Voisin tells U of T News. "There's no reason to think that dynamic would play out differently in Canada, particularly in Indigenous populations.
"What this crisis is bringing to the forefront is that systems of health care and opportunity diverge based on race, place and class."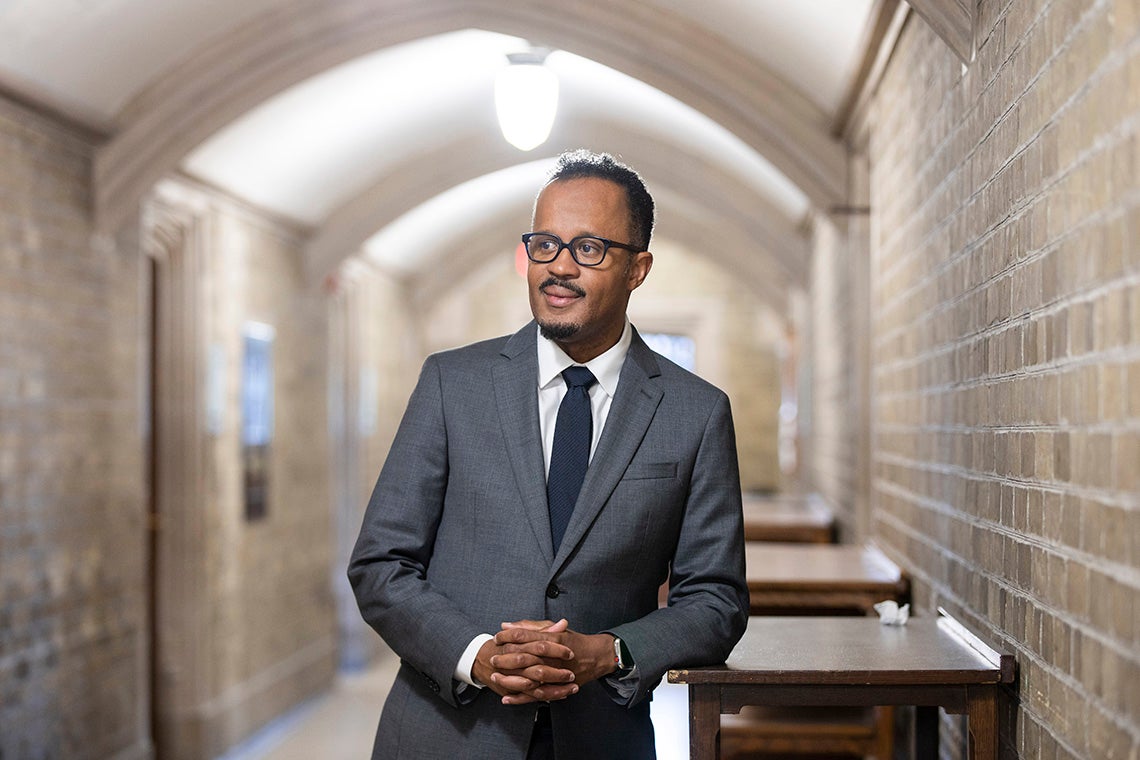 Dexter Voisin, dean of the Factor-Inwentash Faculty of Social Work and the guest on the first episode of 30@8:30, says there's no reason to believe the pattern observed in the U.S., where Black Americans account for a disproportionate share of COVID-19 hospitalizations and deaths, would play out differently north of the border (photo by Nick Iwanyshyn)
The series, which will air every Wednesday at 8:30 p.m. through the end of May, will see Sharpe interview local and international scholars and front-line service providers. The seventh episode will bring together all of the guests for an hour-long discussion involving the audience via. Zoom.
The idea for the series grew out of Sharpe's work for The Centre for Research and Innovation for Black Survivors of Homicide Victims (The CRIB), which she launched at U of T in January. Without the ability to meet with faculty colleagues and community workers in person, Sharpe and her research team looked for a way to extend the centre's presence online to help some of the most vulnerable racialized members of society affected by COVID-19.
"We thought about what we could do to uplift their voices," says Sharpe. "We were thinking of those who have lost their job or are putting their life at risk by going to work – or the incarcerated, who don't have the luxury of social distancing."
Voisin says the series will help highlight the contributions of social work during the pandemic – a time when the media tends to be more focused on those who are physically caring for COVID-19 patients. He notes that social workers play an important role in supporting mental health, which is especially important during periods of heightened social stress that are associated with greater incidence of child abuse and neglect, substance use and intimate partner violence.
"If folks are mentally distressed, it compromises their ability to care for themselves and others during a crisis," Voisin says.
Ultimately, Sharpe hopes her series of candid conversations will spark discussions that derive from "both the head and the heart" and lead to ideas for action.
"As a research institution, it's so important for us to think creatively about how we can come together as scholars, front-line workers and community folks to end the inequalities that affect our most vulnerable."
All episodes of the series will eventually be available on The CRIB website.
UTC