This is U of T: Randy Boyagoda talks about multiculturalism in literature and his novel Original Prin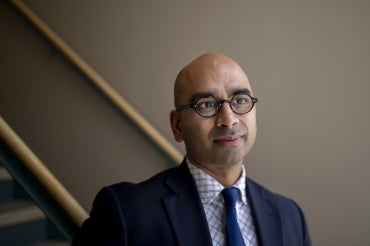 As a writer, Randy Boyagoda is curious about what it means to find sources of humanity in unexpected places. It's a narrative he weaves into many of the stories he writes – and most recently in his third novel, Original Prin. 
The book follows Princely "Prin" St. John Umbiligoda, a Sri Lankan-Canadian professor at a Catholic College in Toronto, who is simultaneously grappling with work and family life, religion and illness. 
While there are many parallels between the lives of Umbiligoda and Boyagoda, the English professor and principal and vice-president of U of T's University of St. Michael's College, says Original Prin is not a thinly veiled autobiography, but adds, "I could inhabit the world he's in."
Watch Boyagoda speak about his new novel, what multicultural Canadian writing looks like, and – with his busy schedule – when he finds time to put pen to paper. 
UTC