U of T puts in place Fitness for Work guideline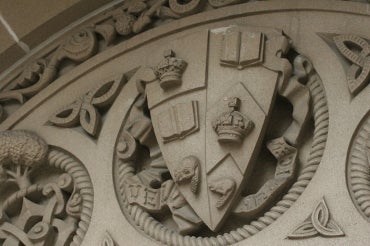 The University of Toronto is putting in place a new guideline to clarify employee obligations about impairment in the workplace.
The new Fitness for Work guideline is part of the university's commitment to providing a safe workplace and draws heavily on existing practices and procedures. The guideline comes into effect as the country prepares for new legislation to legalize cannabis later this year.
The human resources guideline applies to U of T's faculty and staff and details the university's long-standing expectation that employees arrive at work without being under the influence of alcohol or drugs, and remain that way throughout the workday.
The new guideline strictly prohibits the use of cannabis at work (subject to the legal duty to accommodate), and places a particular emphasis on making sure that employees are fit for "safety-sensitive" jobs in which impairment could result in injuries or damage to property. Examples include the operation of vehicles or heavy machinery, or working with hazardous materials.
"U of T is committed to ensuring a safe and healthy workplace for staff and faculty," said Kelly Hannah-Moffat, U of T's vice-president of human resources and equity.
"So while the guideline is new, it mostly serves to reaffirm employee responsibilities surrounding impairment in the workplace that have been practised for years."
The federal government has committed to legalizing recreational cannabis use in Canada, although the exact date of implementation remains in flux. Ontario, meanwhile, approved legislation in December that bans cannabis in all workplaces and public spaces once legalization goes into effect. At U of T, that includes offices, classrooms, libraries, athletic facilities and campus grounds.
Over the next few months, the university will roll out the new guideline and provide education and training to help managers and employees, particularly those in safety-sensitive positions, understand their respective responsibilities.
For employees in safety-sensitive positions, there is a requirement to disclose when they are under the influence of an intoxicant – including those that are prescribed – or have a disability such as a substance addiction that could impact their ability to perform their jobs safely. Employees will also be required to report to a manager when they witness behaviour that suggests someone is unfit for work.
Managers and supervisors are responsible for maintaining an impairment-free workplace and prohibit, without exception, employees under the influence from performing safety-sensitive jobs.
UTC