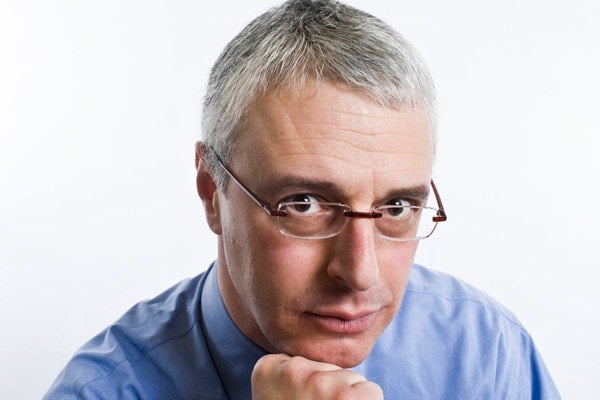 U of T professor awarded prestigious Killam Research Fellowship
Hirschl recognized for comparative constitutional scholarship
University of Toronto professor Ran Hirschl of the Department of Political Science and the Faculty of Law has been named the recipient of one of the seven 2012 Killam Research Fellowships. 
The prestigious fellowships, awarded by the Canada Council for the Arts, allow researchers to pursue independent research for two years using a stipend of $70,000 annually. Recipients were chosen by the Killam selection committee, comprising 15 scientists and scholars from a broad range of disciplines.

"I am grateful to the Canada Council for the Arts and its reviewers for finding merit in my proposal," said Hirschl. "It is a tremendous honour. I am delighted to have my name added to the list of distinguished Killam Fellowship recipients at the University of Toronto."
Hirschl, the Canada Research Chair in Constitutionalism, Democracy & Development, holds a PhD from Yale University and has held visiting professorships at Stanford, Harvard and NYU.  He plans to spend his fellowship term completing a book that explores the foundations and evolution of comparative constitutional studies, examining how methods of comparative constitutional inquiry affect contemporary constitutional law.

"Comparative study has emerged as the new frontier of constitutional law scholarship," he said. "With the generous support of the Killam Fellowship, I hope to be able to make a lasting contribution to the study of why and how nations have engaged with the constitutive laws of others through the ages."
His previous works include two groundbreaking books --  Towards Juristocracy: The Origins and Consequences of the New Constitutionalism and Constitutional Theocracy -- each highly regarded by both legal scholars and political scientists. Constitutional Theocracy won the Dennis Leslie Mahoney Prize in Legal Theory. 
"Congratulations to Professor Hirschl on this well-deserved honour," said Professor Paul Young, vice president (research).  "He has done brilliant work in the field of comparative constitutional law  and the Killam Research Fellowship will enable him to break new ground in this important field.  We are fortunate to have Professor Hirschl at U of T and in Canada."
 
The Killam Resarch Fellowships are supported by the Killam Trust set up by Mrs. Dorothy J. Killam before her death in 1965 as a way to honour her late husband Izaak Walton Killam and his many achievements.