U of T prof to teach course about Netflix's dystopian Squid Game drama: blogTO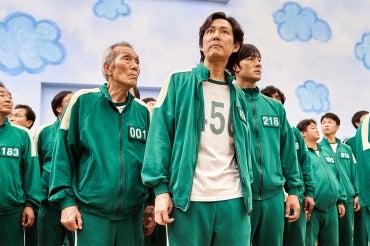 University of Toronto students will soon be able to take a course about the South Korean dystopian drama Squid Game, which is Netflix's most popular TV series ever.
Paulo Granata, an associate professor in book and media studies at St. Michael's College, announced the course, titled "Squid Game and the Media," on Twitter following news that the show is being renewed for a second season, blogTO reports. The first season of "Squid Game" was viewed for over 1.65 billion hours in the first 28 days after the show's release, according to Netflix's Top 10 website.
"Squid Game" is about a large group of cash-strapped contestants who compete in deadly and violent versions of children's games for financial reward. Granata's course will explore various themes related to the show, including political and ethical implications; philosophical and psychological concerns; and linguistic and cinematic aspects, according to blogTO.
Granata told blogTO that he was "inspired, almost obsessed and excited" at the prospect of delving into the show's popularity and impact. "I believe the answers lie in the nine episodes of this survival drama, and I will mentor my students to discover them, aiming at using 'Squid Game' as a lens to understand contemporary society," Granata said, adding that he would look to incorporate games into the course.
UTC