U of T President Meric Gertler says seize the chance to attract foreign university researchers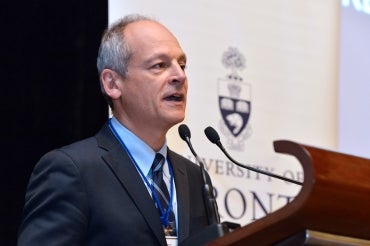 U of T President Meric Gertler writes in the Ottawa Citizen that the earmarking of federal funding for the creation of 25 new Canada 150 Research Chairs is a signal that Canada is serious about recruiting top scholars from all corners of the globe at a time when many nations are turning inwards.
The positions will specifically target top international scholars and researchers, he says.
"For those who might question the value of spending scarce public funds – $117.6-million over eight years – to recruit foreign scholars, I would counter that the quality of our prosperity-creating research depends crucially on our openness to ideas from around the world," President Gertler writes. 
UTC