U of T opens groundbreaking centre to strengthen vaccine confidence through collaboration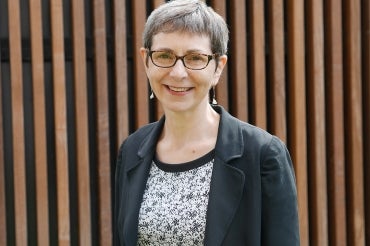 The University of Toronto's Dalla Lana School of Public Health has launched the Centre for Vaccine-Preventable Diseases, an interdisciplinary hub of academic research and educational practice with experts drawn from across U of T to better understand and address the growth of preventable illnesses.
The centre, a partnership with the Faculty of Medicine, is the first public health-led enterprise in Canada to focus on public confidence in vaccines by highlighting innovations in immunization science and creating new education opportunities. Its members will draw on emerging tools like artificial intelligence to uncover and address disease and vaccination patterns.
The centre will draw on strengths across many disciplines of U of T and its key partners in Toronto, including Public Health Ontario, ICES and Toronto Public Health, and globally including the World Health Organization and Gavi, a vaccine alliance. It will bring together experts from public health, medicine, pharmacy, nursing, social work, chemistry and the social sciences, along with bioethicists and biostatisticians, to turn the tide on vaccine rates in Ontario and around the globe.
"Vaccine hesitancy is a highly complex problem because it mirrors the public's historically low trust in institutions and experts overall," says Natasha Crowcroft, the centre's director and a professor at Dalla Lana School and the Faculty of Medicine's department of laboratory medicine and pathobiology who is also chief science officer at Public Health Ontario and adjunct scientist at ICES.
"With the return of diseases once thought to be eradicated in many countries, we need a much wider group of experts around the table."
Anti-vaccine beliefs are growing just as the immunization field is expanding, with new technologies and target diseases, and improved opportunities to save lives around the globe. With this progress, gaps in our understanding of basic biological and immunological mechanisms are rapidly emerging. The centre will help to fill these knowledge gaps through interdisciplinary collaboration.
"Millions more lives could be saved by immunization if we improve our knowledge of vaccine hesitancy and our understanding of vaccine science, from the molecular level up to societal and health policy and system levels," says Professor Adalsteinn (Steini) Brown, dean of the Dalla Lana School. "Our school is perfectly placed to bring together the widest possible range of expertise to take advantage of new science and better understand what stands in our way."
Toronto, a uniquely diverse microcosm of the world, is an ideal setting for an urban collaboratory on immunization and immunity research and education. And U of T already boasts a strong history in vaccine science.
"U of T has played a major role in immunizations: we led the world in the development of diphtheria and tetanus anti-toxins and created the Toronto Method for scaling up the polio virus," says Dalla Lana Professor Vivek Goel, the university's vice-president, research and innovation. "The centre is an important continuation of these life-saving contributions that build the university's excellence across multiple disciplines and in collaboration with our partner hospitals."
The centre is sponsoring a Vaccine Sciences Symposium with Public Health Ontario, to be held on May 16, which will address vaccine hesitancy among both public and providers, among other topics. Interested scientists and supporters of vaccine science are invited to join the centre to learn about new research, events and information.
"The challenges of combating vaccine hesitation are real, but in our era of big data, we've never before had so many tools to understand and address it," says Crowcroft.  "At the same time, I'm heartened by the promise of vaccine science today to prevent deaths from diseases as common as influenza, and play a role in the prevention of the most intractable diseases, including dementia and cancer."
Dalla Lana