U of T joins global Biodiversity Heritage Library to digitize, archive science literature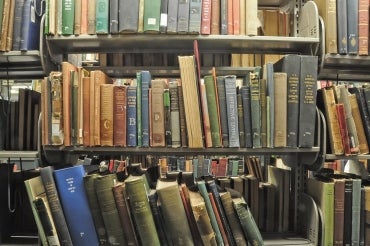 University of Toronto Libraries is the newest and only Canadian member of the Biodiversity Heritage Library (BHL), a massive digitization project that provides free online access to scientific literature from prestigious institutions all over the world.
Members include the Smithsonian, Harvard University and London's Natural History Museum.
"We're really thrilled to be partnering with Biodiversity Heritage Library and all the other institutions that are part of it," says Neil Romanosky, U of T Libraries' associate chief librarian for science research and information.
U of T has the largest academic library system in Canada, ranked fourth in North America by the Association of Research Libraries. It has already contributed 3.3 million pages of literature to BHL from its of collection rare and unique books and journals spanning hundreds of years.
#Mollusks from our newest #BHLib Member, @uoftlibraries @GersteinLibrary for #MolluskMonday https://t.co/XPLlXBBPZO #MolluscMonday pic.twitter.com/92bcWBmhgW

— BHL (@BioDivLibrary) January 23, 2017
It's part of U of T's massive collection of natural history literature belonging to its 10 science libraries, which includes Gerstein Science Information Centre, Canada's largest standalone science and health library, as well as the Thomas Fisher Rare Book Library, which holds a collection that includes original works by Charles Darwin.
"We felt Biodiversity Heritage Library's key values really aligned with those of University of Toronto Libraries, specifically open access, collaboration among libraries, archives, museums and other kinds of organizations in making collections more freely available," says Romanosky.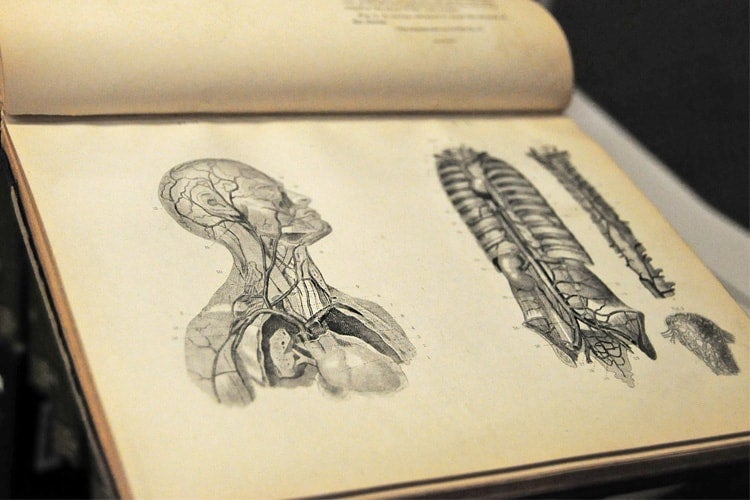 U of T Libraries has contributed books to BHL on everything from anatomy to botany. (Photo by Romi Levine)
U of T already hosts an Internet Archive scanning centre, so many of its historic collections are already available online.
Archiving material online allows researchers all over the world to gain access to hard-to-find material.  
It's the ultimate democratic gesture, says Vincci Lui, faculty liaison & instruction librarian at Gerstein.
"We're such a global economy now, it's so much easier to share your knowledge with someone across the globe – it's something libraries are huge proponents of," she says. "Instead of reaching a tiny amount of people, you see thousands and thousands of people having access to these collections – it's a pretty cool thing."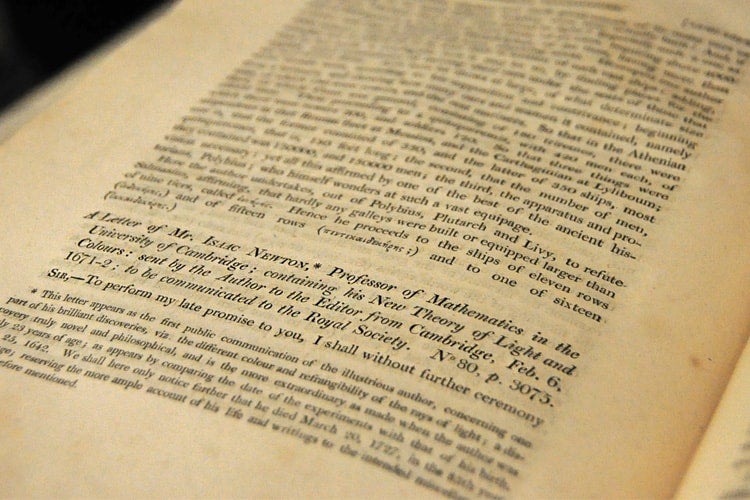 The Philosophical Transactions of the Royal Society of London includes Isaac Newton's first mention of the Theory of Light and Colours. U of T contributed editions of this journal from the 1800s and a substantial number from the 1900s to the BHL database. (Photo by Romi Levine)
Digitizing also provides access to some of U of T's more well-loved items that are hard to handle.
"Some of our books are very brittle so the ability to be able to preserve them and share them is amazing," says Lui.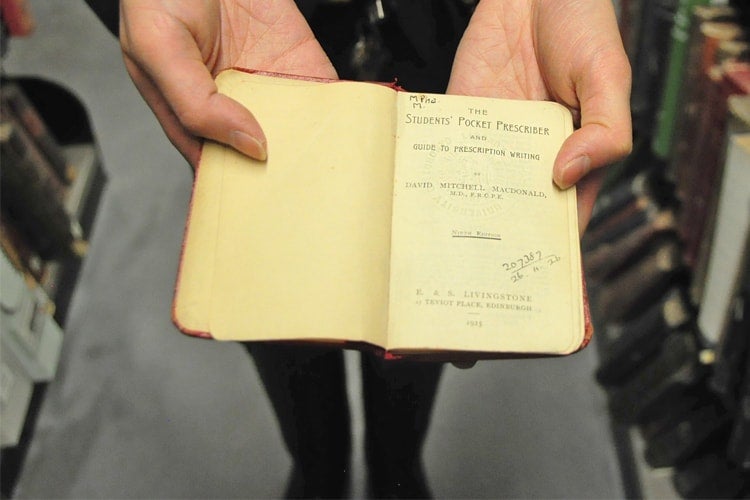 U of T students and faculty can access Gerstein's large collection of historic medical and scientific books on the bottom floor of the library. (Photo by Romi Levine)
As a new political era begins in the United States, the country's commitment to climate, science and environmental issues hangs in the balance, making the BHL more imperative than ever before, Romanosky says.
"Open access and furthering the pursuit of knowledge and new knowledge generation around biodiversity is a great way to ensure that in this era of uncertainty, University of Toronto has a way to keep the conversation going and to share the great strengths we have in this area more broadly and globally," he says. "One of the great strengths of the libraries is that we are a crossroads within the institution and we really hold a great spot to further public discourse on these issues."