U of T joins coalition of leading universities driving climate action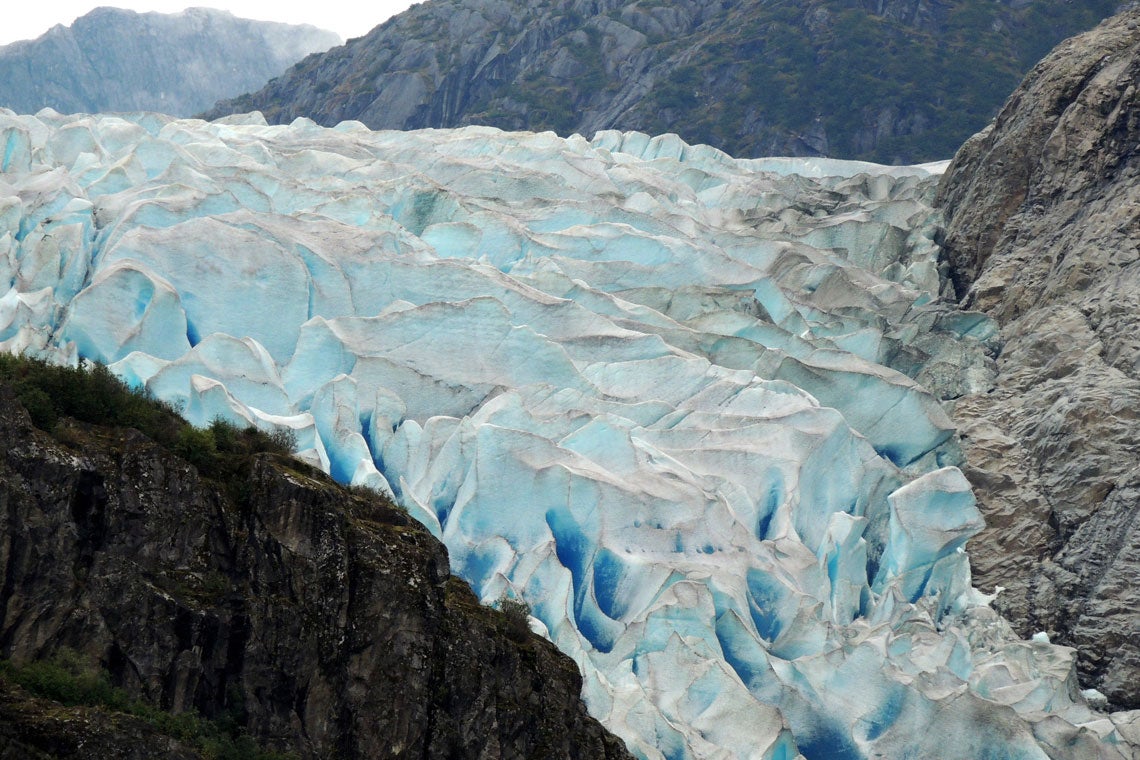 The University of Toronto is joining 12 other leading research universities in North America in a coalition to reduce greenhouse gas emissions on their own campuses and in their communities.
Members of the University Climate Change Coalition aim to mobilize their resources, research partnerships and expertise to help businesses, cities and regions implement research-driven climate solutions.
To join the coalition, each university pledged to reduce its own carbon footprint and to galvanize local, regional and national action on climate change.
As part of the coalition, and under a 2015 agreement with the province of Ontario, U of T has set a goal to reduce greenhouse gas emissions by 37 per cent from 1990 levels by the year 2030. The university is also developing programming to engage the Toronto area community in sustainability.
"Universities have a critical role to play in meeting the challenge of climate change," said U of T President Meric Gertler. "The University of Toronto has an outstanding record when it comes to both research in the field and carbon reduction efforts across its three campuses, and we're looking forward to working with other universities to maximize our collective impact."
The coalition includes post-secondary institutions in the University of California system, Arizona State University, the University of British Columbia, the California Institute of Technology, the State University of New York, Instituto Tecnológico y de Estudios Superiores de Monterrey, and La Universidad Nacional Autónoma de México, among others. All members of the coalition have been working towards a low carbon future, and the coalition plans to release a report later this year summarizing best practices, policies and recommendations.
In recent years, U of T has made great strides in reducing its carbon footprint across its three campuses, reducing its energy and water usage through various retrofits and sustainability initiatives. For example, despite a 26 per cent growth in floor space and an 18 per cent increase in the number of students, U of T lowered its total greenhouse gas emissions by 32 per cent from 2008 to 2016.
In 2017, U of T was named one of Canada's greenest employers – for the fourth time.
"U of T has done a lot," said John Robinson, U of T's presidential adviser on the environment, climate change and sustainability and a professor at U of T's Munk School of Global Affairs and the School of the Environment in the Faculty of Arts & Science.
"There have been very significant accomplishments, but the larger challenge is massive – to get the world off carbon. And the university sector has to do its bit."
The goal U of T has set to reduce its greenhouse gas emissions is a challenging target, Robinson added.
Going beyond greenhouse emissions alone, President Gertler established a presidential advisory committee on the environment, climate change and sustainability that last fall released recommendations for a comprehensive, three-part approach to engaging students, faculty, staff and the external community.
The recommendations have been presented to Governing Council, and efforts are underway to determine how best to implement them.
For example, the committee called for treating U of T's campuses as a living lab, advising that all operational activities – new buildings, retrofits, landscaping and purchasing – be evaluated as sustainability decisions. Members suggested the operational side of the university could also produce opportunities for faculty and students to research and teach operational sustainability.
The committee also believes the university should act as an agent of change in the community, working with partners in the private and public sectors, and civil society to make the region more sustainable. In addition, the committee recommended that U of T should help undergraduate students add sustainability content to their programs. The university has determined that 20 per cent of undergraduate courses -- more than 1,500 courses altogether -- contain sustainability content.
"The climate change coalition fits into this larger vision of the university turning itself into a living lab, reaching out to partners across society and making this available to our students in new and expanded ways," said Robinson. "We're looking forward to working together with our sister universities, learning from each other, and being part of an aggressive process of carbon reduction.
"We think our record to date is an outstanding one as a university, and we have very ambitious goals going forward."
The announcement of the coalition came today during the 2018 Higher Education Climate Leadership Summit in Arizona, organized by Second Nature, which works at mobilizing higher education on climate action.
UTC