U of T graduate program to focus on Black health: University Affairs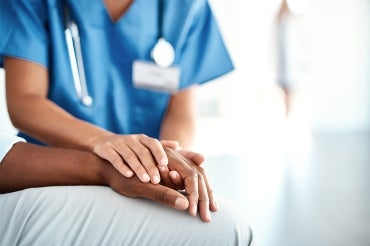 The University of Toronto's new master of public health in Black health program will use an innovative blend of traditional public health courses and subjects of special relevance to Black communities to help prepare students to tackle health inequities, according to University Affairs magazine.
The two-year program, offered by the Dalla Lana School of Public Health beginning in fall 2023, will complement the standard requirements found in graduate public health programs with courses that delve into socio-historical perspectives to Black health, health impacts of racism, inter-generational relationships and other factors that contribute to the poorer health outcomes experienced by Black communities. 
The program's inaugural director, Roberta Timothy, an assistant professor, teaching stream, and Black health lead at the Dalla Lana School of Public Health, told University Affairs that the program was borne out of her "thinking about eradicating systems that did not create equity, but created violence for us."
Akwatu Khenti, an assistant professor at the Dalla Lana School of Public Health and scientist at the Institute for Mental Health Policy Research at the Centre for Addiction and Mental Health (CAMH), noted that effective approaches to uplifting Black health must begin while health practitioners are training for their careers. "The academic level sets the foundation for clinical practice, public health policy, health promotion, and harm reduction," Khenti told University Affairs.
UTC