U of T experts lead Lancet special report on Canadian health care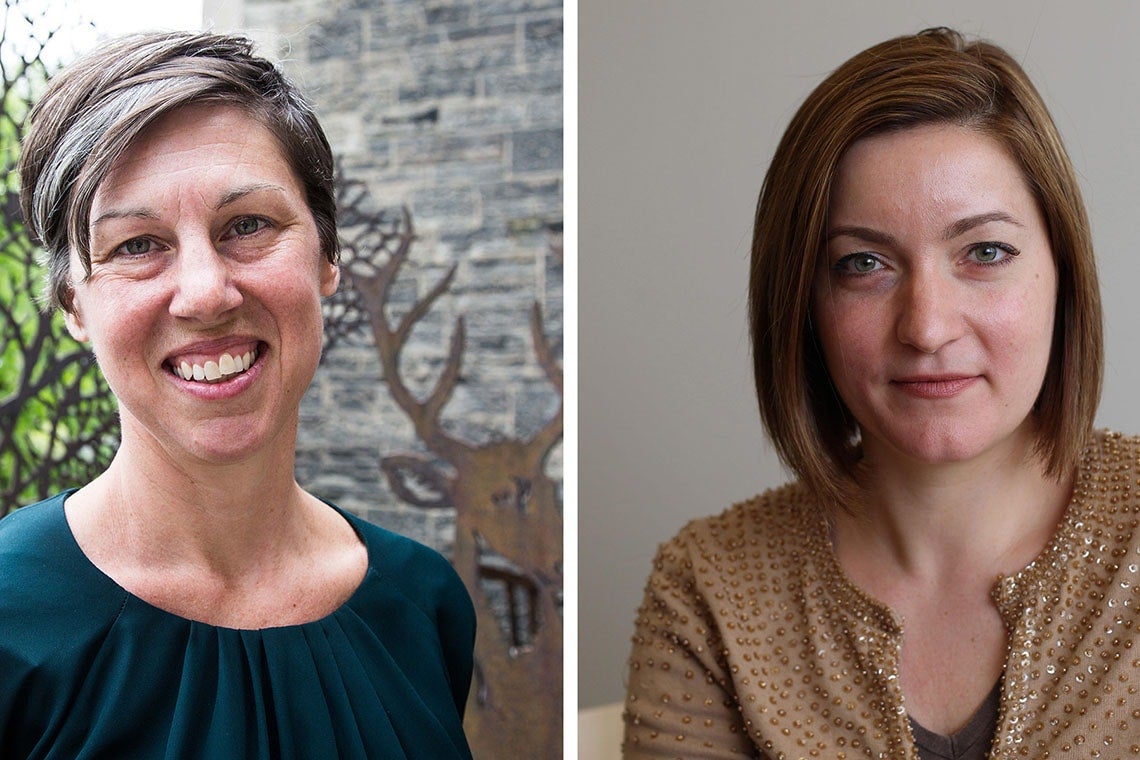 The Canadian government must match its public declarations with concrete action on issues such as disparities between Indigenous and non-Indigenous Peoples' health, health system reform, and flagging levels of overseas aid, if it is to renew its legacy of leadership in health, according to a new issue of The Lancet examining Canada's system of universal health coverage and role in global health.
The lead authors of the two commissioned papers are Danielle Martin, associate professor of family and community medicine, and Stephanie Nixon, professor of physical therapy, both at the University of Toronto. Co-authors include leading scholars from across Canada.
Martin and her co-authors argue that reform is needed for Canada's universal health-care system to recommit to and deliver on its founding principles of equity, solidarity, and co-stewardship.
While urgent medical and surgical care is generally timely and of high quality, they say, wait times for elective care have been a lightning rod. One in three Canadians must wait more than two months for a specialist referral, far higher than many Organization for Economic Co-operation and Development (OECD) countries. Canada also faces an aging population, growing multiculturalism and urbanization, and a geographical vastness that makes the delivery of health care to rural and remote communities especially challenging.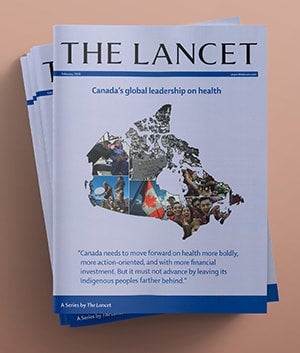 "Medicare is a source of national pride and a model for achieving universal health coverage, but without reform, the system risks becoming outdated," writes Martin, who is also vice-president, medical affairs and health systems solutions, at Toronto's Women's College Hospital.
"Rather than continue the Canadian tradition of slow, steady, and incremental change, Canada needs to step forward boldly to ensure a vital and sustainable health system for all Canadians. Provincial and territorial governments cannot succeed alone; the federal government now needs to renew its national vision for health care."
Similarly, on the global stage, the authors call for bold, strategic action to realize its vision of being a progressive force for health. Canada has a long history of strong engagement and leadership in global health, leveraging its assets as a middle power to build consensus and advance health equity.
Over time, Canada's development assistance for health (DAH) increased more than seven times between 1997 and 2016, up to 2.5 per cent of the world's DAH, mostly through multilateral channels. However, overall overseas development aid has declined, with Canada's contribution standing at just 0.26 per cent of GDP, placing it 15th among 29 OECD countries, well below the 0.40 per cent OECD average, and the UN target of 0.7 per cent.
 "Prime Minister Trudeau's progressive statements about immigration, gender equality, and climate change are welcomed, and have created expectations about elevated Canadian leadership on the world stage," writes Nixon, an HIV expert who is also director of U of T's International Centre for Disability and Rehabilitation. "But now is the time to match words with government actions."
As for Indigenous health, life expectancy for Indigenous Peoples is up to nine years lower for men, and four years lower for women, than the Canadian averages. First Nations, Inuit, and Métis peoples, which make up about 4.9 per cent of the Canadian population, experience persistent health disparities relative to the non-Indigenous population, including higher rates of communicable and non-communicable disease, trauma, interpersonal and domestic violence, suicide, and higher infant mortality.
The authors outline the urgent tasks facing all levels of Canadian society to address unacceptable Indigenous health disparities. These include improving the social determinants of health, addressing intergenerational trauma, supporting new models of self-governance, and ensuring that Indigenous peoples are among the ranks of health providers and leaders in Canada.
The analysis is accompanied by commentaries from Prime Minister Justin Trudeau and Jane Philpott, minister for Indigenous Services, who lay out Canada's vision for global health and gender equality, along with the country's plans to improve Indigenous health and well-being.
Writing about Canada's new Feminist International Assistance Policy, Trudeau says: "Our goal is to enable and empower women and girls so that they can reach their full potential. Canada cannot create this change alone. But we can accomplish a great deal when we come together. In June, 2018, Canada will host the 2018 G7 Leaders' Summit where gender equality will be at the top of the agenda."
Philpott writes: "The historical denial of the rights of Indigenous peoples is directly linked to socioeconomic disparities, including poor health outcomes. … Correcting for these inequities requires more than better health care. Health-care workers who respect Indigenous knowledge and practices are vitally needed and health-care systems must be improved. But real change requires the recognition of the inherent and treaty rights of Indigenous peoples, along with investments in the social determinants of health."
The issue was launched on Friday in Ottawa.
Medicine