U of T expert on knowing the signs of a stroke – and acting quickly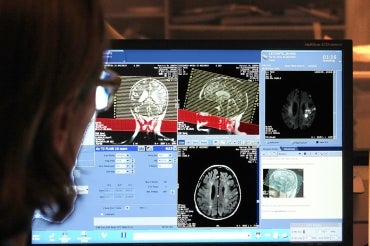 It is crucial to know the signs of a stroke and get help right away when symptoms suddenly strike, says University of Toronto's Dr. Gurpreet Jaswal.
That means calling 911 immediately.
The sooner you get help, the better your outcomes will be, Jaswal writes in this week's edition of Doctors' Notes, the Toronto Star's weekly column created by U of T medical experts.
"As a general internal medicine physician, I see how the passage of time can affect patient outcomes after a stroke," Jaswal writes. "More often than we'd like, my colleagues and I see people who have waited to get help, or gone to an urgent care or walk-in clinic before coming in to the hospital. They might not have realized they were having a stroke or how serious their symptoms were. The problem is, this delays our ability to help tremendously."
Jaswal, who is completing her fellowship in the division of general internal medicine at the Faculty of Medicine, writes that the two treatments used for stroke patients need to be administered within specific time frames. The first is tissue plasminogen activator, or tPA, a drug for clots that must be administered within 4½ hours of the onset of the stroke.
The other is endovascular treatment, or EVT, which must be done within six hours. That treatment involves using specialized imaging to locate a clot and sending a wire all the way up the arteries through a person's groin to remove it.
What are the symptoms to look out for? The acronym FAST refers to symptoms in 75 per cent of all strokes – face drooping, arm weakness and speech difficulty (the T is for time to call 911).
But there could be other symptoms, Jaswal writes. "It could be the entire side of your body, or it might only be in one arm, leg or portion of the face. Other symptoms include double vision, numbness or tingling.
"A striking feature of a stroke is that the onset is usually sudden."
UTC