U of T entrepreneurs to discuss 'surviving and thriving' amid COVID-19 at virtual event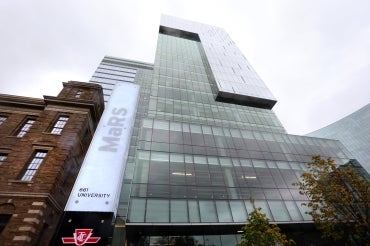 Seray Çiçek and her colleagues at LSK Technologies, a University of Toronto startup, were about to wrap up studies of a portable diagnostic device that carries out rapid testing for Zika virus when a new threat emerged late last year.
"We started pivoting towards COVID-19 before it became a big pandemic," says U of T alumna Cicek, who is CEO and co-founder of LSK Technologies.
In the months that followed, Çiçek's team worked to tweak their device so it could accurately detect COVID-19 either by measuring viral nucleic acids or antibodies generated by the immune response against the novel coronavirus. The company was spun out of research carried out in the lab of Keith Pardee, an assistant professor in the Leslie Dan Faculty of Pharmacy.
Çiçek is one of several U of T entrepreneurs who will take part in a virtual town hall on Monday hosted by the MaRS Discovery District. She will be joined by Christian Weedbrook, founder and CEO of quantum computing startup Xanadu, and Xue Wu, CEO of precision medicine startup Geneseeq.
Titled "Surviving and Thriving Beyond 2020," the panel will reflect on how COVID-19 affected their startups and share their thoughts on the disruption and innovation spawned by the pandemic.
The event will be hosted by University Professor Ted Sargent, U of T's vice-president, research and innovation, and strategic initiatives, and Yung Wu, CEO of MaRS.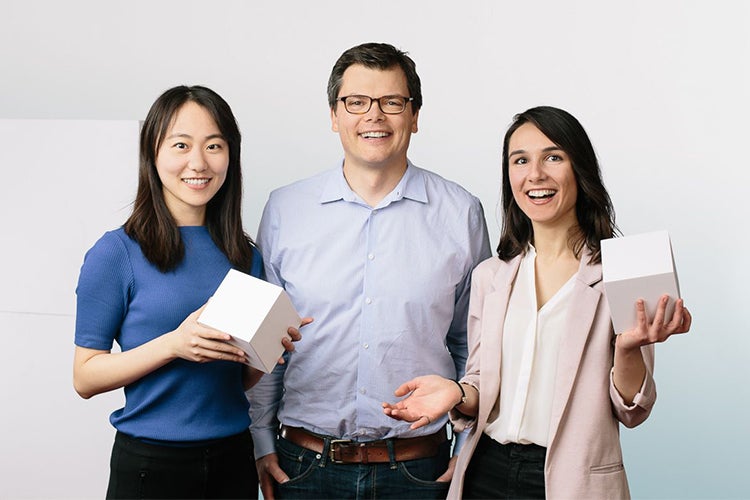 From left to right: Livia Guo, Assistant Professor Keith Pardee and Seray Çiçek of LSK Technologies, which is developing a portable, "lab-in-a-box" technology to diagnose COVID-19 and other diseases (photo courtesy of LSK Technologies)
Many of the pandemic-related challenges faced by LSK Technologies involved the logistics of working, according to Çiçek. They included regaining access to the lab, carrying out work in a physically distanced and safe manner, communicating with one another and coping with delays in shipments.
But the startup persevered and is now only a few months away from seeing its device deployed for COVID-19 research and testing with research partners in Colombia and Ecuador, as well as in Toronto and Waterloo, Ont.
At the town hall event, Çiçek says she intends to emphasize that the pandemic brings both challenges and opportunities.
"Difficult times bring innovation," she says. "We're all going through tough times, but it should make us more innovative and change things that are not working, and realize that and focus on solving those problems rather than avoiding them.
"Going forward, I think we'll see more innovations that will change how we do things. So, we just need to be more flexible and adaptive to transition to new ways of living and working."
UTC