U of T dentistry grad preserves history of Underground Railroad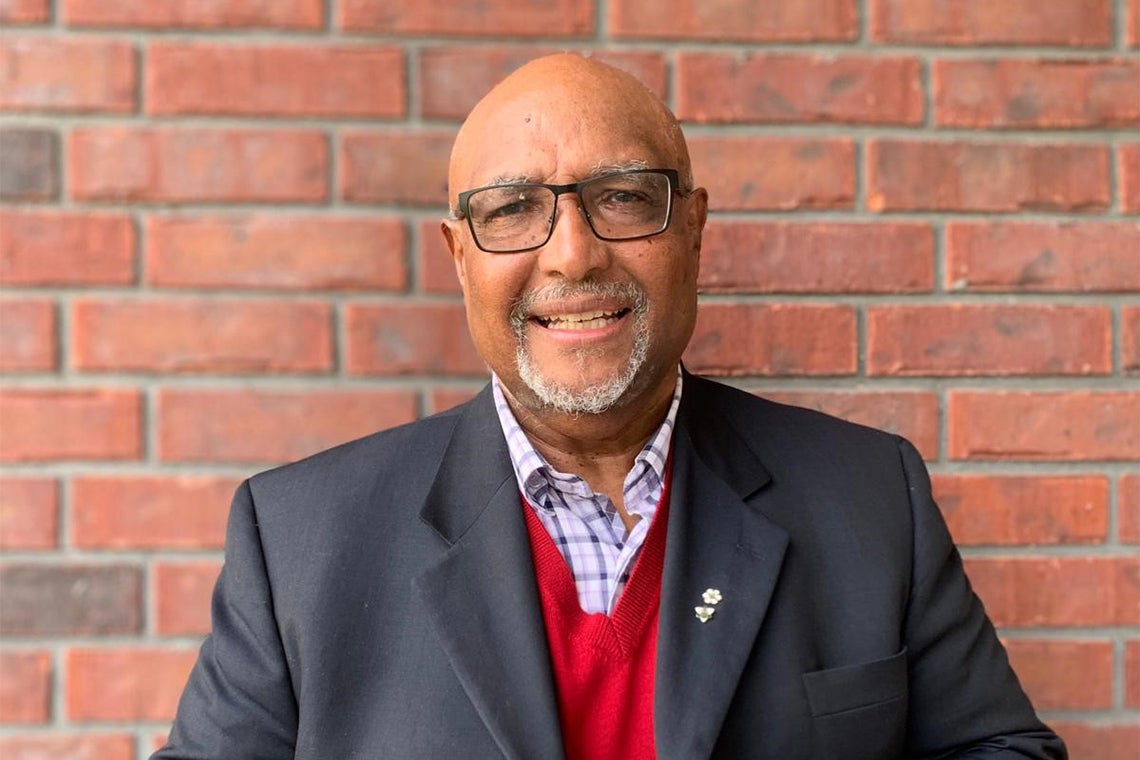 Bryan Walls credits his training in dentistry at the University of Toronto with giving him the skills and stability to pursue his life's passion: preserving the history of the Underground Railroad. 
Walls, who practised dentistry in Windsor, founded the John Freeman Walls Underground Railroad Museum, named after his great-great-grandfather who fled slavery in North Carolina. The museum is in Emeryville, Ont., just southeast of Windsor, on a farm that had been in his family for generations and served as a terminal on the Underground Railroad. 
"If it wasn't for dentistry, I never would have been able to get involved in this aspect of the history of Canada," said Walls, a recipient of the Order of Ontario and Order of Canada. 
"I used the skills I learned in dentistry – the people skills and the skills of treating people with mutual respect and thinking in terms of reconciliation – to do this work. It became the purpose of my life: preserving, protecting and promoting this history that was the first great freedom movement in the Americas," he added.
Walls tells the story of his great-great-grandparents John and Jane's journey from Troublesome Creek, N.C. to Ontario on the Underground Railroad in the self-published historical novel, The Road That Led To Somewhere (1980).
He grew up outside Windsor. His "aunt" Stella (actually his cousin) was considered the family griot, a West African term for storyteller and keeper of the family's history. She lived on the family farm and shared tales of when it served as a final stop on the Underground Railroad. 
In particular, Stella told stories about John and Jane Freeman Walls, Bryan's biracial great-great-grandparents who fled a plantation. Jane posed as John's owner on their journey to avoid capture. When they reached southern Ontario, they helped former slaves cross the border by letting them stay at their farm.
In his youth, Walls excelled at school. A local dentist took an interest in his future. When Roy Ellis, dean of U of T's Faculty of Dentistry from 1947 to 1969, visited Windsor to speak and recruit students, the dentist invited Walls. 
 "He left a really positive impression on my heart and mind," Walls said of Ellis's lecture. The event – and Walls' admiration for his own dentist – put him on the path to study dentistry in university.
Windsor's only Black dentist at the time mentored the young Walls, counselling him on what courses to take and skills to develop while doing his undergraduate degree at the University of Windsor. It worked: Walls was admitted to the University of Toronto class of 1973.
Dental school was a "stimulating mental, physical and spiritual experience," Walls said. 
"I realized it was more than a tooth profession, it was a people profession."
After graduation, Walls returned to Windsor to practice. Just three years later, his cousin Stella came into his office, crying, and said her mom had sold the farm. Walls was stunned. 
He bought the farm back from the new buyer for $40,000 – $5,000 above the purchase price – while explaining the historical significance of the site. After Walls told his 92-year-old aunt he had bought back the family farm, she told him about artifacts in the attic, including an old letter asking John and Jane to help an American slave obtain freedom. 
Although Walls was busy with work and raising a family – he and his wife Anna have five kids – he wrote his novel in 1980 and opened the historic site five years later. 
In 1991, a car accident left Walls with life-altering injuries, including fractured vertebrae, that forced him to hang up his dental instruments. "My doctor ordered me to stop practising dentistry," he said.  
"I got down on my knees and prayed – and here I am." 
Along with serving as deacon of a local church, he devoted time to the museum and telling the history of the Underground Railroad. Walls has received many awards and distinctions for his efforts, including an Award of Distinction from the Faculty of Dentistry, the Queen Elizabeth II Diamond Jubilee Medal and the Ontario Black History Society Mathieu Da Costa Award.
While Walls misses working with patients, he says he's glad his profession enabled him to help preserve an important chapter of his family's – and Canadian – history. 
Dentistry