U of T to confer honorary degrees on 11 academic, business and community leaders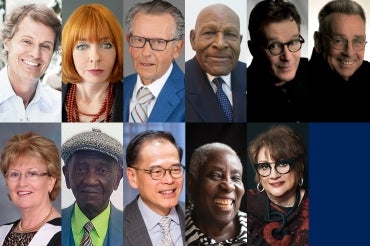 An iconic Canadian musician who has championed charitable and social issues. A change-maker who paved the way for full marriage equality under Canadian law. An award-winning entrepreneur, author and human rights activist who founded the country's first "urban contemporary" radio station. And renowned innovators in puppetry who have advanced human and animal rights around the world.
These leaders – singer-songwriter Jim Cuddy, retired judge Gloria Epstein, the founder of FLOW 93.5 Denham Jolly and puppeteers Basil Jones and Adrian Kohler – are just five of the 11 eminent individuals who will receive honorary degrees from the University of Toronto this year and will address graduating students at convocation.
"This year's honorary degree recipients represent excellence in a wide range of fields, and outstanding service to the university and society," said U of T President Meric Gertler.
"Their remarkable careers and experiences serve as an inspiration to the Class of 2022 and to all members of the U of T community."
Here is the full list of honorary degree recipients for 2022:
---
Jim Cuddy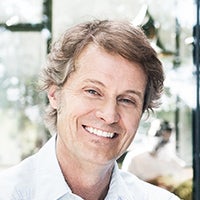 The iconic Canadian musician is recognized for his excellence in the arts and for his charitable work as a champion of diverse and important causes. With a career spanning four decades, Cuddy co-founded the Canadian country-rock band Blue Rodeo, recorded several superb solo albums, won multiple Juno awards and has lent his voice and support to numerous social causes.
Gloria Epstein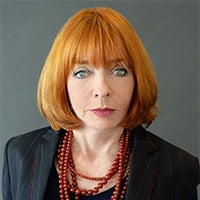 A retired judge, Epstein is recognized for her transformative impact on law and society as well as her outstanding service to U of T as a mentor and volunteer. Epstein helped pave the way for equal treatment of same-sex couples with her groundbreaking 1999 marriage equality decision while serving on the Ontario Superior Court of Justice.
Ira Gluskin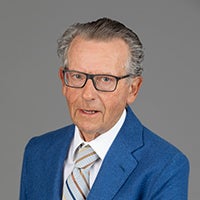 A U of T alumnus, Gluskin is recognized for being a leader in the securities and investment sector globally, and for his outstanding service to the community as a volunteer, adviser and philanthropist. He is the chief investment officer of Irager and Associates Inc. and a co-founder of Gluskin Sheff, one of Canada's pre-eminent wealth management firms.
Denham Jolly
The founder, president and CEO of FLOW 93.5, Jolly is recognized for his service to the local community as a foundational and transformative leader and promoter of equity, social justice, civil rights and opportunity within the GTA. His memoir, In the Black: My Life, won the 2017 Toronto Book Award.
Basil Jones and Adrian Kohler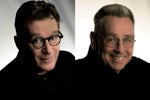 Jones and Kohler are recognized for their global leadership and innovations in the art of puppetry, and for their commitment to social justice, international co-operation and compassion. They are founders of South Africa's Handspring Puppet Company and are considered global leaders in their art form. Through their company, they've nurtured the careers of Black, Indigenous and other racialized artists.
Annette Kennedy

Kennedy is recognized for being a dedicated and influential leader in the nursing profession, and for championing equity and inclusivity, human rights and universal health care. She is president emeritus of the International Council of Nurses and has held senior positions with the World Health Organization and the Irish Nurses and Midwives Organisation.
Winston LaRose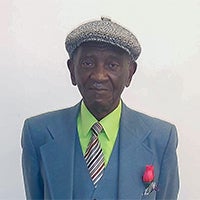 LaRose is recognized for being a leader, advocate and dedicated supporter of the Black community in the GTA and beyond. He is the executive director of the Jane-Finch Concerned Citizens Organization, earning the title "Mr. Jane and Finch" after dedicating most of his life to the neighbourhood and its residents. He has also been an avid recorder of lived Black experience around the world.
Edwin Leong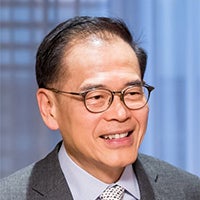 A U of T alumnus, Leong is recognized for his commitment to improving the lives of others through volunteerism and philanthropic support of higher education and health globally – including a landmark gift to establish the Edwin S.H. Leong Centre for Healthy Children at U of T in partnership with The Hospital for Sick Children. Founder and chair of Tai Hung Fai Enterprise, Leong established the Tai Hung Fai Charitable Foundation to provide care for disadvantaged children and seniors.  
Camille Orridge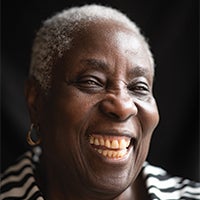 A U of T alumna, Orridge is recognized for being a pioneering health-care leader and for her promotion of a more equitable and just health system, especially for marginalized, racialized and Indigenous communities. She served as CEO of several prominent local health organizations and co-founded the Canadian Home Care Association and Pathways to Education, a nationwide stay-in-school program for disadvantaged high school students.
Nada Ristich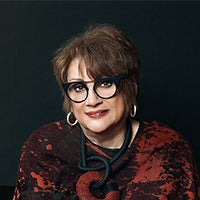 A U of T alumna, Ristich is recognized for her advocacy of the arts in Canada and her creative, principled and leading role in corporate philanthropy. As Head, Community Giving, for BMO Financial Group, she has helped transform the role of corporate giving, particularly in the arts, and has been a longstanding supporter of U of T, where she has lectured students and mentored graduates.
UTC