U of T computer science faculty member named to elite global fellowship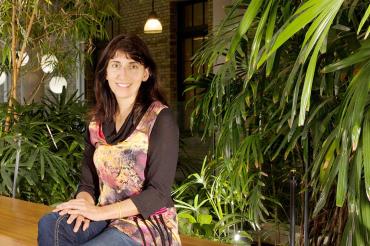 A University of Toronto computer science professor has been named to a global computing society's fellowship, an elite group representing less than one per cent of its membership.
The Association of Computer Machinery, with a membership of more than 100,000, with more than half living outside of the United States, named Toniann Pitassi of the department of computer science in the Faculty of Arts & Science as one of 56 fellows for 2018.
Fellows are recognized for their outstanding accomplishments in computing and information technology – in areas like computer architecture, mobile networks and robotics.
"The accomplishments of the 2018 ACM Fellows underpin the technologies that define the digital age and greatly impact our professional and personal lives," the organization said in a statement.
Speaking from Princeton, N.J.'s Institute for Advanced Study, where she is a visiting professor, Pitassi was pleased to hear about the recognition.
"I feel especially grateful that my colleagues put me up for it and took the time to write letters. It is a real honour to be chosen. I feel like I'm standing with some real giants," said Pitassi, who received her PhD from U of T in 1992.
Pitassi was honoured for her contributions to research and education, specifically in the fields of computational and proof complexity – classifiying the difficulty of computer tasks and the amount of resources needed to solve them. Understanding proof complexity can better instruct practical fields like artificial intelligence.
"Proof complexity is aiming to understand the inherent limits of computation," she explained. Her passion for solving complex problems like these are twinned with the joy of working with others – her doctoral students and her many peers across the globe.
The ACM advocates for advancement in education and research in areas including computer architecture, mobile networks, robotics and systems security. The ACM also awards the Turing Prize (named after famed mathematician Alan Turing), which recognizes a lasting contribution to computing.
The computing group will formally recognize its 2018 fellows at an annual awards banquet in San Francisco later this year.
UTC