U of T child psychiatrists share tips with Globe and Mail on talking to children about COVID-19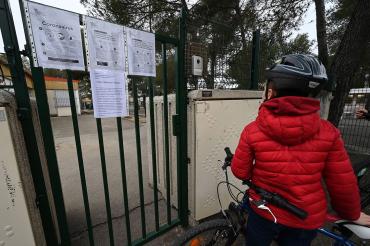 It's no easy task talking to children about the COVID-19 outbreak, but parents who can discuss it in an honest manner, while exhibiting calm amid the crisis, can help foster resilience in their families, according to child psychiatrists at the University of Toronto.
In an
op-ed for the Globe and Mail
,
Rachel Mitchell
, assistant professor in the department of psychiatry in U of T's Faculty of Medicine and a child and adolescent psychiatrist at the Centre for Youth Bipolar Disorder at Sunnybrook Health Sciences Centre, and
Gili Adler Nevo
, assistant professor of psychiatry at U of T and head of the Child Anxiety Clinic at Michael Garron Hospital, say the first step is for parents to manage their own anxiety. 
"If you model calm, children are more likely to be calm," write Mitchell and Nevo, although they emphasize that this doesn't mean parents should pretend to not be worried, but rather that they should demonstrate to their children that they can cope with worry.
It's also useful to tailor explanations to your child's developmental stage and their specific questions. "It isn't necessary to provide answers beyond what your child is looking for. Know your facts, be age-appropriate, use familiar language and administer only at a 'dose' they can manage," say the psychiatrists. 
Parents can also convey to their children that they have power over the situation by doing such things as washing their hands regularly, which can have a large impact.
While parents themselves won't always have all the answers, "We can be a comforting, stable, sensible and responsible support for our children," Mitchell and Nevo write.
UTC