U of T brings together researchers and policymakers to discuss how GTA can advance Canada's quantum sector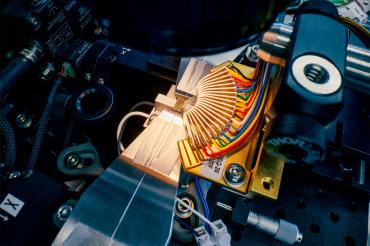 With quantum technologies rapidly becoming one of the fastest growing advanced sectors globally, experts and policymakers recently gathered at the University of Toronto to discuss Canada's new National Quantum Strategy and the university's role in supporting it.
Attended by federal and provincial government stakeholders, the discussion drew on the findings of a recent report commissioned from Deloitte Canada that compared Canada's centres of quantum research. The GTA was the country's strongest quantum hub, supported by U of T's global research leadership, the report found.
"Quantum research at the University of Toronto places the university among the world's leading producers of impactful knowledge in this domain," said Timothy Chan, associate vice-president and vice-provost, strategic initiatives and a professor of mechanical and industrial engineering in the Faculty of Applied Science & Engineering.
"The quantum ecosystem is strong here – not just because of our world-leading quantum expertise, but because we have the best scientists in other fields that will integrate quantum technologies and their applications."
In January, the federal government launched the $360-million National Quantum Strategy to support the sector in an increasingly competitive global market. It aims to boost research, talent and commercialization in quantum and solidify Canada's position in the field.
A rapidly emerging and economically promising field, quantum science and its applications draw on the unintuitive principles of quantum mechanics to solve problems too complex for everyday computers.
By 2045, quantum applications – including artificial intelligence, cybersecurity, medical imaging and many more – are projected to be a $138-billion market, leading to more than 200,000 jobs in Canada, according to a study commissioned by the National Research Council of Canada.
The findings from the Deloitte report were presented during the U of T event, which was hosted by the Munk School of Global Affairs & Public Policy as part of its New Frontiers series, which promotes dialogue between decision-makers and U of T researchers on how to advance public policy priorities. The report's analysis of Canada's centres of quantum research ranked the country fourth in the world in the strength of its research in quantum science and technology.
U of T is a key contributor to Canada's performance, with the university's research impact in quantum-related sciences ranked fifth globally.
The breadth of expertise across quantum fields is one of the university's strengths, said Anna Dyring, quantum strategic initiative lead at U of T's Centre for Quantum Information and Quantum Control (CQIQC).
CQIQC's activities, which promote research collaborations in the sector, encompass U of T's departments of chemistry, physics, mathematics and computer science in the Faculty of Arts & Science, as well as the departments of electrical engineering and materials science in the Faculty of Applied Science & Engineering.
"Quantum computing is a field where you need many different types of thinkers and knowledge in order to innovate and lead," Dyring said.
U of T and partners such as the Vector Institute are leading in AI, data sciences, regenerative and precision medicine, climate change, pandemic preparedness and advanced materials – just some of the fields the university is supporting through its Institutional Strategic Initiatives, Chan told attendees. U of T's Schwartz Reisman Institute for Technology and Society also convenes and facilitates research on how these technologies improve human lives.
"Our approach is interdisciplinary because the challenges Canada and the world face cannot be solved by remaining within our disciplinary boundaries. We aim to transform how we solve problems, and to work at the frontiers of knowledge – that is where quantum research currently resides."
(Photo by Geoffrey Vendeville)
Other countries are making major investments in the quantum sector as the field becomes increasingly competitive globally, the discussion heard. Large companies in Europe, Asia and the United States are interested in research and development and in being early adopters, while there has been more caution about quantum tech adoption in Canada.
However, Canada remains a strong location for startups – and the GTA boasts the largest number of quantum companies in the country. U of T is behind many of these successful startups, thanks to initiatives such as the Rotman School of Management's Creative Destruction Lab (CDL) – the only dedicated early-stage quantum incubator in the country.
"CDL's mission is to enhance the commercialization of science for the betterment of humankind. Our objectives-based mentorship process has the potential to positively impact a startup's trajectory at the very early stages of their journey," said Sonia Sennik, CDL's executive director.
CDL's graduates include Xanadu Quantum Technologies – founded by former U of T post-doctoral physics researcher Christian Weedbrook – which recently received $40 million in federal funding to support its cutting-edge quantum computing technology. Xanadu is one of Canada's unicorn companies, valued at over $1 billion.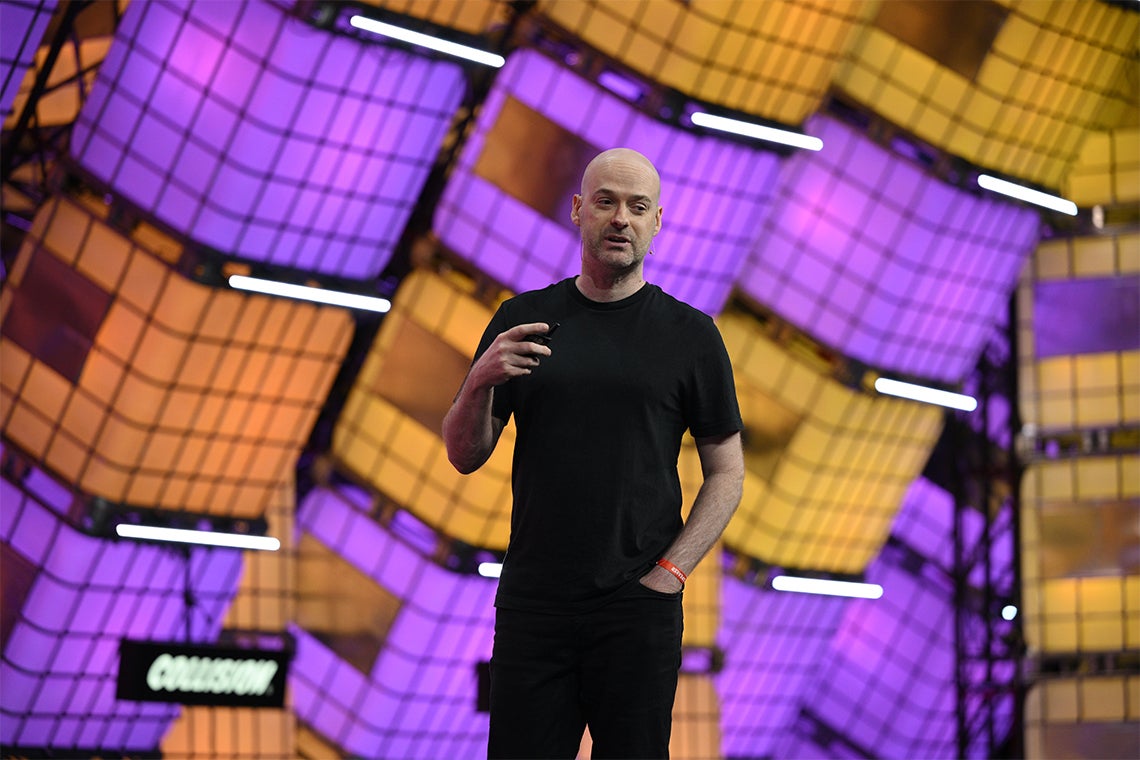 Christian Weedbrook, founder and CEO of Xanadu, at the Collision tech conference in 2022 (photo by Lukas Schulze/Sportsfile for Collision/Getty Images)
"The GTA is a great place for innovative companies to start and grow because all the ingredients are here: talent, investors, public and private partners, customers and support networks," said David Asgeirsson, manager of research partnerships and intellectual property at Xanadu.
To stay competitive in the sector, Canada will need further investments to create quantum-literate talent, including funding for graduate students and the scaling of successful partnerships with industry to integrate quantum-ready talent into existing companies.
"It's critical that we have the funding to recruit top researchers to the quantum hubs in Canada," Dyring said. "Having strong faculty to continue adding new courses in this emerging field – and to ensure students have opportunities to work on research at the graduate level – is important in growing the field, because we will need more people trained in this area going forward. And we're seeing that there's growing interest from students to explore studies and research in quantum."
UTC