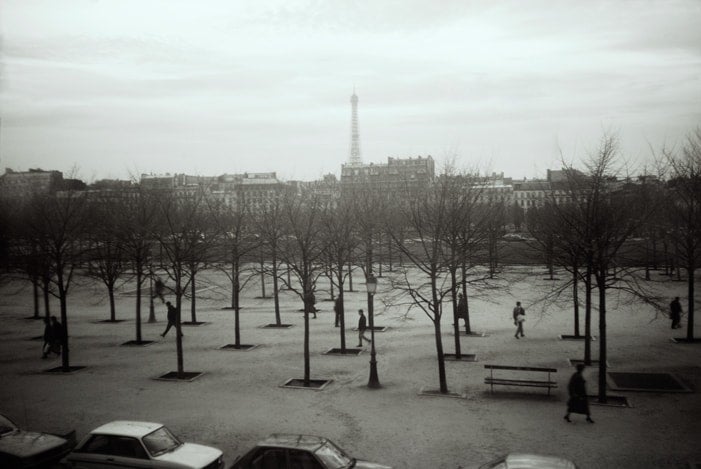 Music History and Culture
Grauerholz broadens understanding of the medium
Angela Grauerholz: The inexhaustible image ... épuiser l'image, a significant retrospective of the work of an important Canadian artist, is the opening 2011-12 exhibition at the U of T Art Centre (UTAC).
The exhibition reveals how Grauerholz broadens the viewer's consideration of the medium of photography. Grauerholz expands our understanding of photography in the ways she uses it to engage with feminism, conceptual art, and photography's relationship with time. The exhibition is curated by Martha Hanna and organized and circulated by the Canadian Museum of Contemporary Photography/National Gallery of Canada.
Born in Hamburg, Germany, Angela Grauerholz has lived and worked in Montreal since 1976. In 2006, she was awarded Quebec's Prix Paul-Émile Borduas for her work in photography and installation. Her photographic art has appeared in numerous solo exhibitions including those at Baffler Gallery, The Art Museum of the University of Houston (2003); the Contemporary Art Gallery, Vancouver (2002); the Albright Knox Art Gallery, Buffalo and the Power Plant, Toronto (1999), and at the Musée d'art contemporain de Montréal, and Oakville Galleries (1995).  Among the major group exhibitions in which she has participated are: the Biennale de Montréal, CIAC (2002); The Museum of Contemporary Photography, Columbia College, Chicago (2000) the Stockholm Foto Festival (1998), and the Carnegie International 1995.
The exhibition at UTAC highlights Grauerholz's photographic career over the past twenty-five years. Developed around her major "iconic" photographs, the selection explores both her pictorial and conceptual aspirations. Grauerholz's practice involves consideration of photography and its interdependence on time and memory, its connectedness to archives and collections, to representation and to the collective imagination. Her photographs arrive at meaning through their form, their presentation, and context.
Among the works displayed, are individual photographic prints, large in scale, which include Grauerholz's portrait series of women of the mid-1980s, her signature urban views and her ethereal, contemplative landscapes from the 1990s. Also included are bookworks and sculptural installations, in which she further explores the medium of photography and other artistic constructions. One installation (Sententia I-LXII, 1998) takes the shape of a traditional museum cabinet and houses some 62 framed photographs, which can be pulled out like drawers, for viewing. Grauerholz's conceptual interests also extend to new technologies, and her most recent work in the exhibition is a website.
Grauerholz invites the viewer to travel with her on a journey of discovery. Our viewpoint is aligned metaphorically with the photographer's, whether looking outward from interior spaces, or focused on our shared experience of urban and natural landscapes. Our engagement with the exhibition's multimedia installations and navigation through the artist's website echo as well our collective experience of the past, of photography, and of public collections.
The exhibition is part of UTAC's ongoing engagement with photography, women artists and conceptual art. It follows on this summer's successful exhibition Suzy Lake: Political Poetics which was a primary exhibition for the 2011 Scotiabank CONTACT Photography Festival.
The exhibition is accompanied by a catalogue of the same name with essays by Curator Martha Hanna and also by Marnie Fleming and Olivier Asselin. It comprises 36 photographic works, 2 artist books, 1 mixed media work, 1 website and 1 photographic installation.
The exhibition is supported by Manulife Financial.