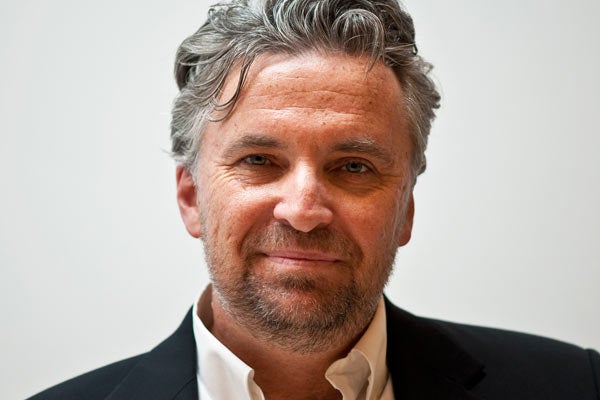 U of T alumnus wins Governor General's Literary Award
Foran recognized for his biography of Mordecai Richler
U of T alumnus Charles Foran has added the Governor General's Literary Award to his list of honours for his biography of author Mordecai Richler,  Mordecai: The Life & Times. 
The Canada Council for the Arts announced Foran as the winner of the $25,000 award Nov. 15. The jury called his book "a grand, sweeping work that sets the standard for future literary biography."
"The 2011 GG-winning books reflect the diversity and depth of contemporary Canadian literature," said Robert Sirman, director and CEO of the Canada Council for the Arts. "With the hundreds of other great books that have won Canada's national literary award over the past 75 years, they represent pure gold for Canadian creative excellence." 
Ann Dooley and David Wilson, professors in the Celtic Studies program at St Michael's College, remember Foran, a graduate of St. Michael's College, as one of the first and best students in the program.
"One of the things he took from the program, I think, was a strong sense of the relationship between creative artists and their society," said Wilson. "It comes as no surprise that three of his books focused on Irish themes or that he should turn his attention to Mordecai Richler's relationship with Canada."
"He's also remained a good friend and supporter of the program, which says a lot as well," added Wilson, a sentiment that Dooley shares.
"He's a wonderful supporter of his college, of his university," she added. "I love his intelligence; his intelligence is so compassionate and so quietly understanding. "He's just a rare human being and a wonderful writer. I'm so, so happy his biography has won the prize."
In November 2010, Professor Nick Mount, associate chair in English, reviewed Mordecai for The Walrus and wrote, "We judge a man by his life, a writer by his books. Charles Foran has done a thorough and thoughtful job of the first. Time will do the second."
Mount wasn't really surprised to hear that Foran was awarded the Governor General's, "It's a great book, he's a great writer and we're proud of him," he said. "Good for him, it's a significant award."
Read the U of T News' interview with Foran.