U of T alumnus and businessman Mark Pathy shares his perspective from space with the Globe and Mail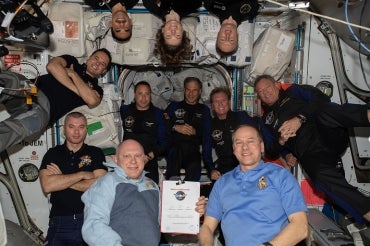 Mark Pathy, the CEO of the Montreal-based investment firm Mavrik and a University of Toronto graduate, rocketed into space on the first fully commercial flight to the International Space Station. 
Pathy, who graduated from U of T's Victoria College in 1993, paid US$50 million to take part in the 10-day voyage organized by Axiom Space in Houston. He told the Globe and Mail that he will help conduct experiments from space in collaboration with Canadian universities and the Montreal Children's Hospital. 
From his vantage point in orbit around the Earth, the planet looks strikingly beautiful and fragile, he said in the Globe interview. 
"What has really struck me is the diversity of the landscape and the way the planet just kind of lives and breathes. You know, you pass over storm systems at night and you can see lightning flashing through the cloud cover below." 
Asked by the Globe if the trip was worthwhile, Pathy said: "Absolutely."
UTC