The U of T alumni behind Honest Ed's big farewell bash
The bash hopes to celebrate Toronto's diversity and advocate for inclusivity
Hima Batavia remembers making the trek to Honest Ed's as a kid once a month from Scarborough with her family.
As a first generation Canadian, the U of T alumna knows firsthand how the iconic department store and Toronto's immigrant story are so closely intertwined.
"This place was really a community hub in so many ways, and it was a place for everyone," she says.
So when she was asked by the Centre for Social Innovation's (CSI) Executive Director Adil Dhalla to co-produce a giant, multi-day goodbye party for Ed's with her best friend Negin Sairafi, she jumped at the opportunity.
"Our eyes just lit up," says Batavia.
The big send-off is being organized by CSI's brainchild Toronto for Everyone – a city-building group made up of community leaders and volunteers from all over the city with the aim of celebrating Toronto's diversity and advocating for inclusivity.
"An Honest Farewell" runs from Feb. 23-26, kicking off with a gala and continuing throughout the weekend with a number of free and ticketed events including a giant art maze, a town hall and a buy-local market.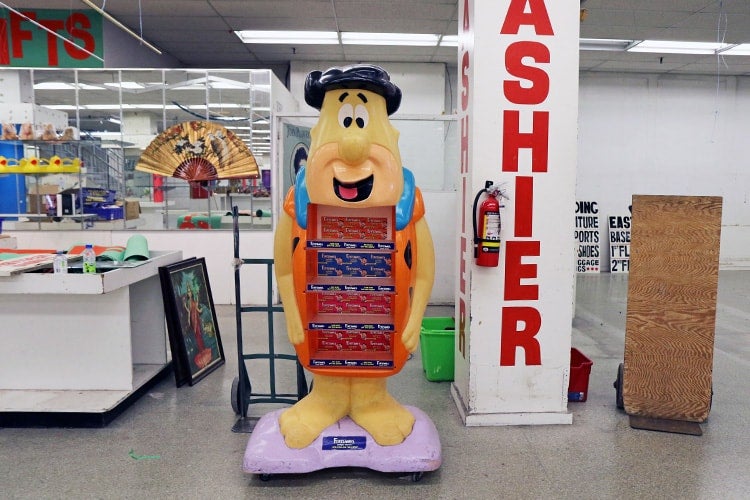 Honest Ed's has been more-or-less cleaned out, but there are a few quirky remnants of its department store past (photo by Romi Levine)
Stefan Hostetter, one of Toronto for Everyone's community directors, says the event is a reflection of the city's relationship between old and new.  
"It's simultaneously that tension between the loss of something important to people and the need for something new. That's what exists everywhere," says Hostetter, who is working alongside fellow U of T alumnus Erin Kang at the Community Hub.
The Hub provides a space in Honest Ed's for businesses and community groups from all over the GTA to create a diverse range of programming.
"It's for the people. It's by the people. And, it's free," says Hostetter. "Community organizations are the lifeblood of our city so we wanted to get them to be able to feel like they're not just attending but involved."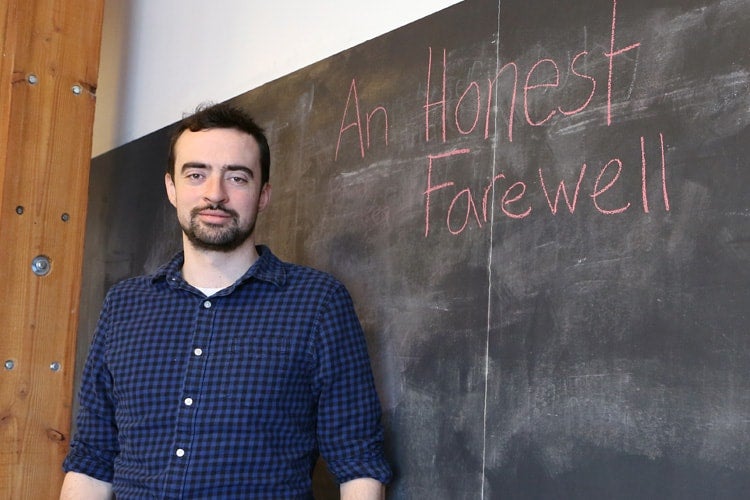 "Ed's was a first landing ground for new immigrants and for people just coming into the city because it was cheap, because they respected you and because of Ed's love for the community itself," says Stefan Hostetter (photo by Romi Levine)
Pulling off an event that's truly "for everyone" has been challenging – and expensive, says Batavia.
"It's trying to make a 70-year-old building accessible," she says. "It's thinking about art for all different demographics and abilities. It's thinking about pricing for different demographics and socio-economic statuses but still trying to pull off an event that breaks even."
The Toronto for Everyone team knew true inclusivity was not easily attainable, but they felt it was important to be held to that standard.
"One of our plans is to release a report to illustrate where we succeeded and where we failed, and how we can do better as an organization and as a city and community," says Batavia.
She says the report will be a healthy and meaningful exercise in accountability.
"I think that as a society, we can often not be forgiving. We haven't yet created a culture where it's OK and important to fail," Batavia says. "By naming our failures it gives us the opportunity to learn and to do better."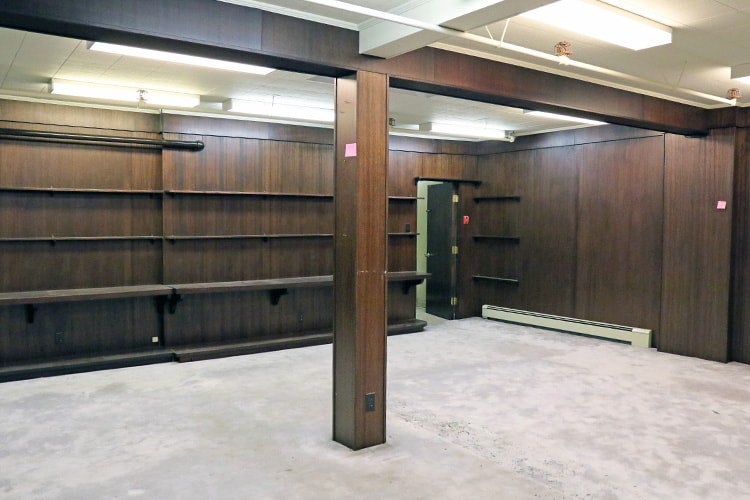 Torontonians attending "An Honest Farewell" will be able to access parts of Honest Ed's that were previously off-limits, like Ed Mirvish's former office (photo by Romi Levine)
The weekend's events are a way for Torontonians to say goodbye to Ed's, but it's also an opportunity to move its narrative forward with the launch of the Toronto for Everyone Fund, a charitable initiative that will support inclusivity education in Toronto.
"This will be a chance to make a big splash and bring that intention throughout the city whether it's allyship workshops or helping other organizations working on similar issues," says Hostetter.
Batavia hopes Toronto for Everyone will push the city to set an example for the rest of the world.
"Toronto is in this really unique position. We're all talking about how we're moving out of our adolescence, we're growing up, and we're ready to take a seat on the world stage. I think where we can really shine is being a model for inclusivity – locally and globally – and show our neighbours what that looks like."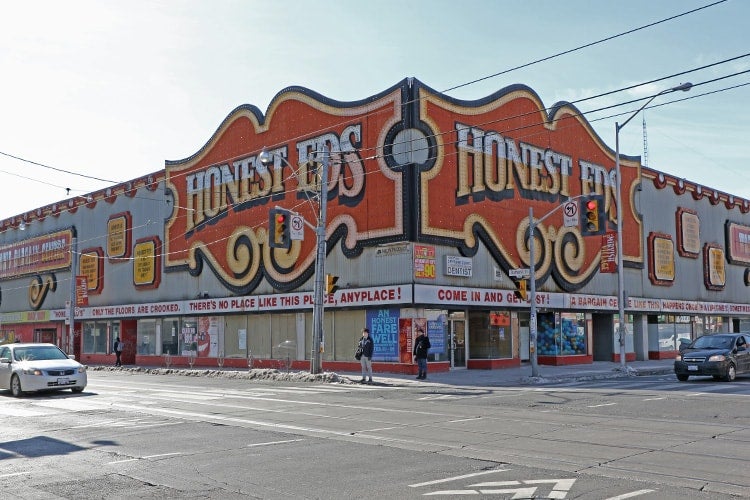 This weekend is your last chance to say goodbye to the interior of the iconic Honest Ed's building (photo by Romi Levine)
UTC