In Trump's America, political scientist Debra Elizabeth Thompson researches the culture and history of race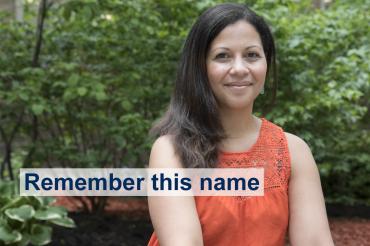 This past weekend, two men were killed in Portland, Ore., after they tried to help a pair of young women who were being harassed by a man on an anti-Muslim tirade.
"It is an interesting time to do what I do, but tragically so," says Debra Elizabeth Thompson who completed her PhD in political science at University of Toronto and is currently an assistant professor of African American studies at Northwestern University in Chicago.
As an expert in the politics of race, she's studied everything from how race is portrayed in census data to the Black Lives Matter movements all over the world.
"The goal of every race scholar should be that we ultimately want to be out of a job – I don't want to work on racial inequality for the rest of my life. I want to see a future in which there is no such thing as racial inequality," says Thompson.
Between U of T and Northwestern, Thompson was a post-doctoral researcher at Harvard University and taught at Ohio University. In September, she's heading to the University of Oregon to join its political science faculty.
Thompson is one of a new generation of thinkers, transforming research across the globe. They come from all corners of the world to do their PhD or postdoctoral research at the University of Toronto, drawn by the chance to work with the leading experts in their fields.
Where do they go from here?
In this fifth instalment of a new series from U of T News, we turn the spotlight on Thompson. Below, Thompson talks about her U of T experience and what it's like studying race in Trump's America.
---
What was your time at U of T like as a PhD candidate?
It was a really positive experience but not without its challenges. U of T is this huge university and so there were times when it was really difficult to make your own way. That being said, I felt really well-supported in my department.
I ended up taking classes in English and at OISE so I was really able to have this interdisciplinary training, which is still beneficial today after I've switched disciplines – I'm now a professor of African American studies. That training was really helpful.
I think my cohort of students was just phenomenal. I made some of my greatest friends and allies – we're still all great friends. I learned a lot from the people who I chose to surround myself with.
How was your experience at Harvard as a post-doctoral researcher?
I really enjoyed my year at Harvard. I was surrounded by really smart people, but that was very similar to U of T where I was also surrounded by very, very smart people… I was happy to go to Harvard and see if I could play in the big leagues – and I obviously could so that was a testament to the training I got in Toronto.
What's the value for academics in Canada to live and work in another country?
It's crucial because the world is big, and life is long. It's particularly important to get that different view to take ourselves out of our comfort zones and to look at things a little bit differently. That being said, home is home. I'm very proud of being Canadian, and I don't think I'll ever change or lose that. I can imagine coming back to teach in Canada at some point.
What advice would you give students who are graduating this year?
Martin Luther King said "the arc of the moral universe is long." When people graduate from undergrad or their master's or PhD, they don't realize how long their career is. There's no such thing as a dream job. You have to find happiness in its various manifestations. No job is going to be everything that you like, but hopefully you find something you love – that's an important thing to look for.
The political landscape in the U.S. has changed significantly over the past year. Does it feel like a different America to you?
Yes and no. No, this isn't a different America because I'm a Black Canadian. I'm passing as African American and actually, my family is from the U.S., way, way back. My great, great-grandfather came to Canada from the Underground Railroad and just stayed in Chatham, Ont. So, for Black people in America, things don't feel a whole lot different. Black wealth is significantly less than white wealth.
These trends that have been a permanent feature of American political and social life continued under Obama. Trump is not that different from any other American president. For people of colour in this country, the vitriol is a little less hidden than it used to be – but would you rather fight the enemy you can see or you can't see? I live in Chicago, and I am terrified of the police. I don't live in the South Side where they have prevailed and terrorised Black populations for decades. But at the same time, these dynamics didn't emerge with Trump.
Last week, two bystanders stood up for young Muslim women who had been harassed in Portland and were stabbed. A knife-wielding racist stabbed someone in California. There is something different going on in that the racists have come out of the closet. What I want to emphasize is that they were always there in the closet – they didn't just magically come out of the wardrobe from Narnia in 2016. They've always been there, but they do certainly seem to be bolder. It is scary – there are people who are the victims of real violence.
What will you be doing at the University of Oregon?
I'm really excited to be there – I'm moving back to political science, but with the idea that I would be there with a new cohort of Black scholars that will build an African American studies program there. Oregon is this interesting state with a lot of really interesting racial dynamics that I'm excited to learn about.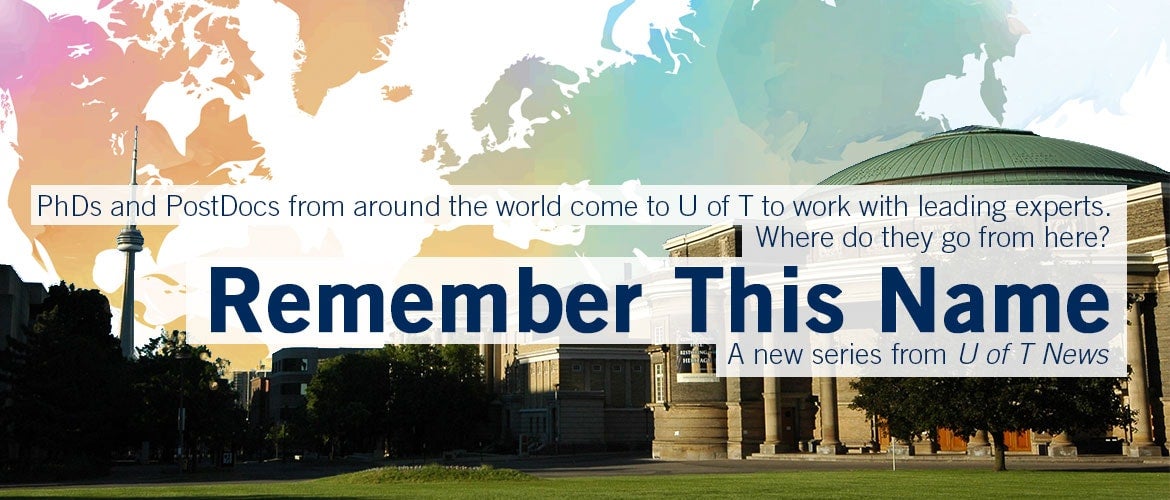 UTC