Michael Schabas says he's still optimistic about Toronto fixing its transportation woes (photo by Linus Follert/Flickr)
The U of T alum brings lessons from London to Toronto transit: "You need to offer a better service quality – faster and more frequent trains, all day and on weekends"
Few transit systems hold a candle to London's sprawling network of trains. Its comprehensive web of rail lines serve everyone from well-to-do businesspeople to blue-collar workers, transporting them to every corner of the city. 
Transit consultant Michael Schabas, an alumnus of U of T's John H. Daniels Faculty of Architecture, Landscape, and Design, played an important role in making the London transportation system what it is today.
He is sharing his insights from the United Kingdom in a new book, The Railway Metropolis: How planners, politicians, and developers shaped Modern London.
"The book is about how London learned to build railways that were worth having that attracted passengers, that operated efficiently, that were affordable and efficient," says Schabas. 
Schabas, who has worked on transportation projects all over the world, is currently in Toronto helping Metrolinx implement the Regional Express Rail project, a large scale transformation of the GO Rail network.
He spoke with U of T News about what Toronto can learn from London's successes and missteps. 
---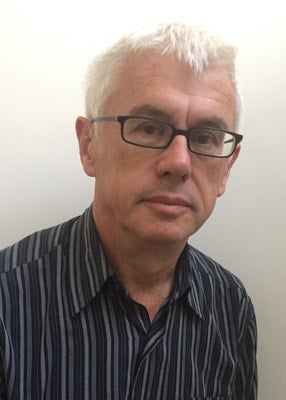 Why is it important to tell the story of London's transportation system?
Because railways are so expensive and take so long to plan and build that some cities never learned from their mistakes. The last railway Toronto built was the Sheppard subway – that was about 20 years ago, and before that, the Spadina RT, which came 10 years before it. 
You have to learn from other cities. You can't just learn from your own city because it's probably too long ago.
London learned from Vancouver when it built the SkyTrain. I worked on the first line in the early 1980s, and London copied it with the Docklands Light Railway, an automated, elevated system that other cities around the world have also copied. But Toronto still learns only from itself so it only wants to build subways and streetcar lines.
What are Toronto's other transit shortcomings?
Toronto only thinks about the capital costs. It assumes that a railway always loses money and doesn't do analysis of business cases  – so you have plans like the Scarborough subway, which is supposed to replace the Scarborough RT but obviously won't attract any more passengers because it's going to do pretty much exactly the same thing as the existing line. And, it may actually cost more to operate than the RT it will replace.
Most of the investment in London over the last 30 years has been to upgrade the surface railway. The London Overground is a new service created by knitting together and electrifying surface railways. That's the lesson Toronto is learning with the Regional Express Rail project that's now going ahead. 
I'm a Toronto boy. I grew up in Toronto. I left Toronto in 1979 because I didn't think Toronto would do anything clever with railways for the next 30 years. I went to Vancouver and then London and built a lot of railways. Most of which have been successful but also a lot of mistakes were made.
My book tells the stories of the projects that have been delivered in London. If you get to the last page, you will see that I give London a score of 7/10. Not bad, but plenty of room for improvement.
What score would you give Toronto?
At the moment, we don't want to talk about it. But I would say if I write the same book on Toronto in 2040, 8/10 is still within reach. 
How do we get past the roadblocks Toronto's transit system is currently facing?
Toronto needs to learn that transport is a business as well as a social service. You need to offer a better service quality – faster and more frequent trains, all day and on weekends. There's a line I use as a title of one of my chapters, which is credited to the mayor of Bogotá: the successful city isn't a place where the poor people have cars, but it's a city where the rich people use public transit.  
By rich people, I don't think he meant millionaires. He meant people with jobs, people with cars, people carrying knapsacks with laptops in them.
In Toronto, those people do use public transit to go downtown, and they love it. But they don't use it to go from Scarborough to Mississauga because it's too slow, and they end up sitting in their cars on the 401.
In London, those people use public transit. Toronto is a rich city, and it needs its public transit system to also be for "rich" people.
How optimistic are you that Toronto will get to the point where it can create the transportation systems it needs?
I'm very optimistic.
Toronto is a potential railway metropolis. It's very dense, even in the suburbs. Even Scarborough and Mississauga are much denser than American suburbs. People don't realize that.
Toronto has six freeway lanes in to the downtown. Houston has 43.
Toronto has very little in the way of a freeway system. Rail is the only way to make Toronto keep growing, and luckily for Toronto, it's not too late – the corridors are there for the RER, and Toronto never had the problems American cities had that made "rich" people stop using transit.