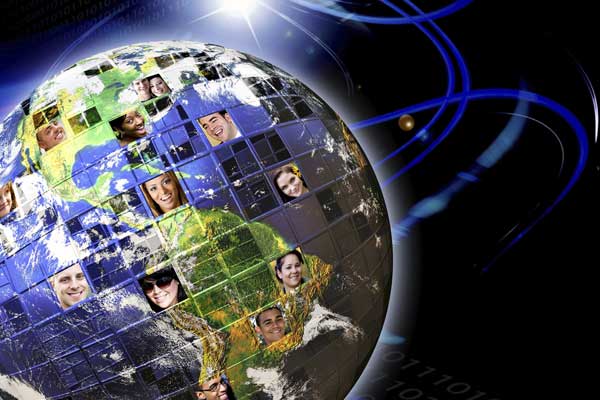 Transforming the undergrad experience: international students
The University of Toronto's Sheldon Lin, a native of China, understands what it feels like to move to a new and unfamiliar country with a very different education system from the one you left behind.
That's one of the reasons why the statistics professor has worked with course instructor Jeff Rosenthal and department chair James Stafford to design a pilot first-year course geared to international students: Introduction to Data Science. The course will teach technical statistical skills in conjunction with the English language communication skills those students will need for future employment. It will also offer peer-to-peer mentorship to help students feel more at home in class and as newcomers to Canada.
"Many international students feel isolated in a country with a very different education system," said Lin. "I had similar problems when I arrived and I can relate." 
The new statistics course is just one example of the myriad ways U of T is boosting supports for international students, who comprise around 20 per cent of undergraduates at the Faculty of Arts & Science. Ensuring these students get the most out of their university experience – inside the classroom and beyond – is a priority, says Dean David Cameron.
Last year, Cameron created the position of senior academic advisor, international – and appointed historian Mark McGowan, the former principal of St. Michael's College, to the job. After extensive consultations with people who work with international students in various capacities, including deans, residence coordinators and staff at the Centre for International Experience (CIE), McGowan and other members of the dean's international team identified six key pathways Arts & Science can enhance the academic and university life experiences of international students:
Transition
Building communities
English language skills
Academic integrity
Mental health
Finance
"Within five years, we anticipate that 25 per cent of our undergraduate student body will be international students," said McGowan. "We need to ensure that the services and support they receive are of the same high quality as the education the university provides."
The actual numbers of students who will benefit is even higher than the 25 per cent statistic shows, McGowan noted, because there is also a group of students who have a Canadian parent and a Canadian passport, but haven't spent much time in Canada.
Using the pathways as a starting point, McGowan and his team have launched a number of short-term initiatives to improve the international student experience while exploring longer-term options and priorities. These include:
Creating a pre-orientation program specifically for international students
More First-Year Learning Communities for international students
Expanding writing instruction in programs with many international students
Studying ways to improve understanding of U of T's culture of academic integrity
Enhancing the counselling services offered in conjunction with the Factor-Inwentash Faculty of Social Work to reduce wait times
Offering workshops — in partnership with CIE and the Centre for Teaching Support & Innovation — that enhance faculty and staff awareness of potential mental health concerns
"We want to ensure that all of our students succeed and achieve at the level they are aiming for in a timely way," McGowan said.