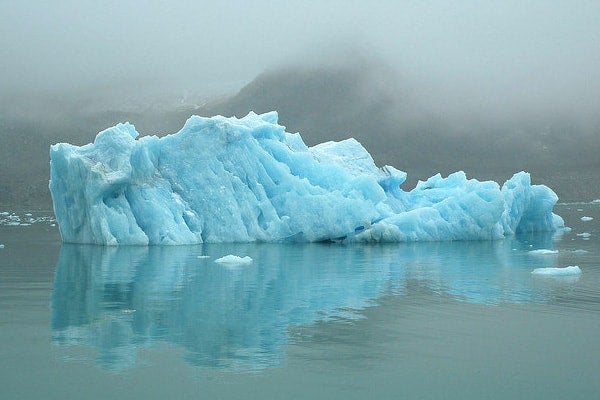 Transatlantic Science Week 2014 at U of T
Arctic experts to tackle challenges from climate to health to human rights
As the world grapples with the question of how best to address climate change, many scientists are looking to some of the coldest places on Earth for answers.
Transatlantic Science Week 2014 (TSW2014) brings together scientists, policy-makers and industry leaders from Norway, Canada and the United States to share knowledge and approaches for dealing with the challenges unique to the Arctic, with a focus on societies, sustainability and safety. The conference also aims to strengthen the link between research and education surrounding arctic issues.
This year, the Royal Norwegian Embassies in Ottawa and Washington, D.C., have partnered with the Norwegian Ministry of Education and Research, the Norwegian Ministry of Trade, Industry and Fisheries, the Research Council of Norway, the National Research Council Canada, the University of Toronto and others to bring TSW14 to Toronto. It will be held at the MaRS Centre and Hart House October 27-29.
This is only the second time in its 13-year history that this important annual conference will be held in Canada.
Speakers and moderators from U of T include:
History professor and director, Bill Graham Centre for Contemporary International History, John English, who will moderate the opening session
Physics professor and director of the School of the Environment, Kimberly Strong, who will moderate a panel on arctic climate science
Physics professor and principal investigator of the Canadian Sea Ice and Snow Evolution Network, Paul Kushner, who will speak on arctic climate science
PhD candidate in political science, Wilfred Greaves, who will speak about arctic safety and cross border knowledge needs
Director of strategic initiatives, in the Office of the Vice President Research & Innovation, Elissa Strome, who will give a talk on international institutional research collaborations
Scientific director of the Institute for Circumpolar Health Research (ICHR) and assistant professor, Dalla Lana School of Public Health, Susan Chatwood, who will moderate a panel on current and emerging issues around the impacts of climate change on human rights and health of indigenous peoples.
Chatwood is working with Professor Adalsteinn Brown, director of U of T's Institute of Health Policy, Management and Evaluation and chair of public health policy at the Dalla Lana School of Public Health, to adopt health systems performance and measurement to a northern context.
"As we usher in an age of health system evolution that is deeply affected by the changing environment – both physical and political – it's crucial that we strengthen our partnerships in the north and consider new research avenues that support Canadian health system improvement," says Brown (pictured at right with Chatwood on a visit to the ICHR last month).
Approximately 60 per cent of the Northwest Territories is covered by one electronic patient record system – more than any of the Canadian provinces. That means there is tremendous opportunity to harness technology and reduce disparities in access and outcomes between northern and southern Canada, says Chatwood.
"The first step in health service transformation is building research capacity and keeping an open dialogue with policy makers," Chatwood says. "With leadership support from health systems and public health experts across the University, we are partnering with local governments to transform health systems and outcomes across the north and conduct comparisons across the eight arctic states."
Chatwood says there is a need to avoid falling into narrow paradigms of what "health systems" mean because of people's connection to the land. She works with multiple disciplines using cross sector approaches that include wildlife management, education, justice, and architecture perspectives among others.
"The land as we know it is changing and it's leaving us vulnerable to a host of public health and health systems challenges," says Chatwood, noting that climate change has affected ice stability, weather patterns, causing bridges to collapse and complete community isolation. Emergency measures and systems responsiveness are high priorities for systems improvements and research in northern communities.
Since 2005, ICHR has supported 11 U of T students in research projects that examine health systems, emergency response and suicide prevention in the context of northern communities. ICHR is closely linked with circumpolar centres in Alaska, Greenland, Sweden and Norway, and works to build collaborations that promote program comparisons between countries to see what gaps need to be addressed.
"Recognizing the diversity of knowledge systems within academic and Indigenous communities is crucial to fill these gaps," Chatwood says. "Public health professionals have a huge role to play in supporting harmonized approaches to a healthy community."
Professor Peter Lewis, U of T's interim vice-president, research and innovation, who is slated to moderate one of the plenary sessions, says the conference will provide a valuable chance to share knowledge essential to ensuring responsible development in the Arctic.
"U of T is honoured to have been asked to host," he says. "This is a wonderful opportunity to bring together northern countries to identify common issues and work together to address them."